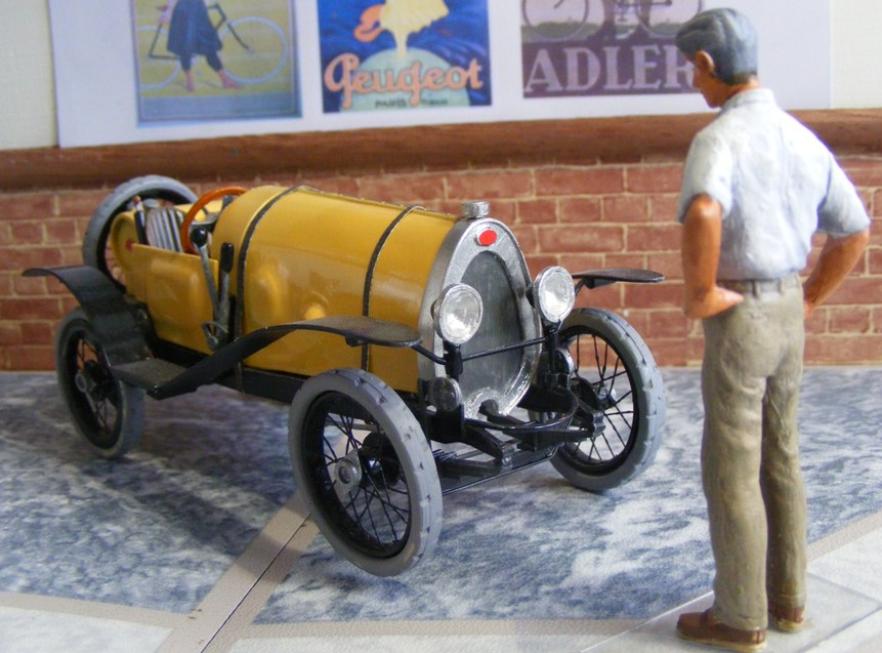 The Type 13 was Bugatti's first production car, prior to this he had designed several cars, but for other companies.
Production of the Type 13 and later Types 15, 17, 22, and 23, began in 1910 and ran through till 1920 with 435 examples produced.
Most road cars used an 8-valve engine, though five Type 13 racers had 16-valve heads, one of the first ever produced. The road cars became known as "pur-sang" ('thorough bred') in keeping with Ettore Bugatti's feelings for his designs.
After WWI the type 13 was brought back with multi-valve engines. It became known as the "Brescia" after the cars filled the first four positions in the 1921 Brescia GP. This success helped the production of the "Brescia Tourer" bring in some much needed cash.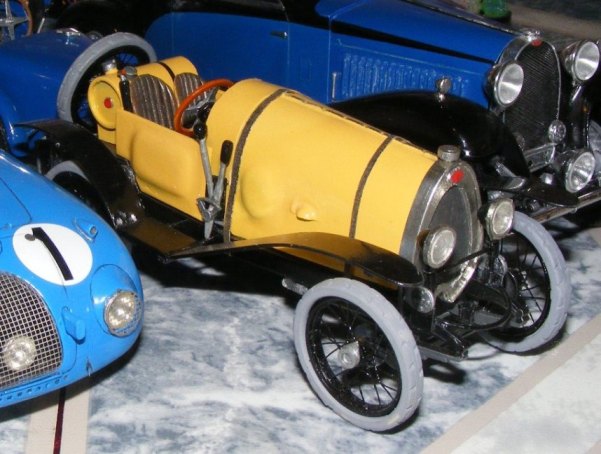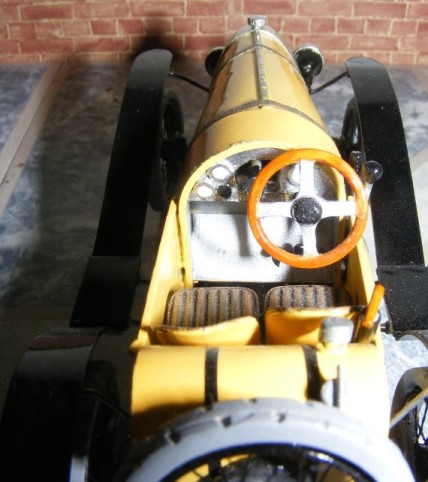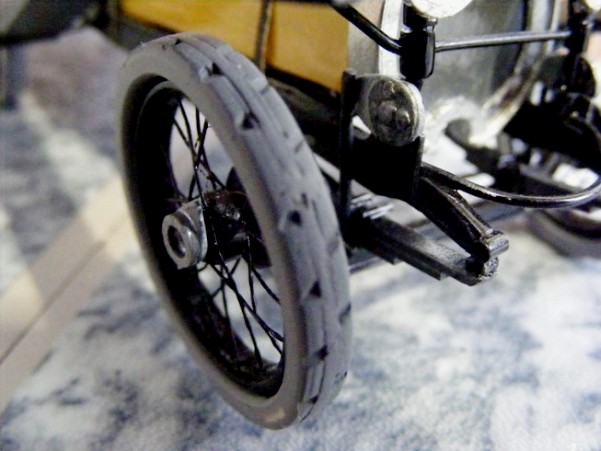 Scratchbuilt 1/24th scale model.
Model Built by Rod.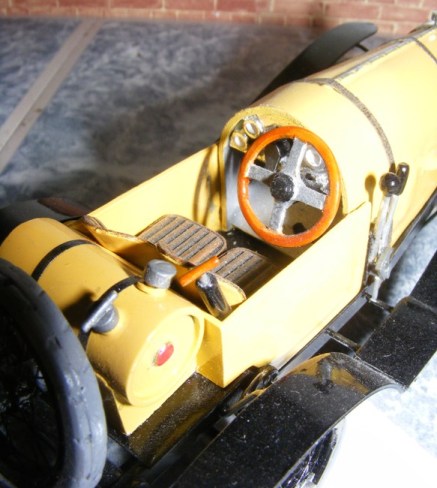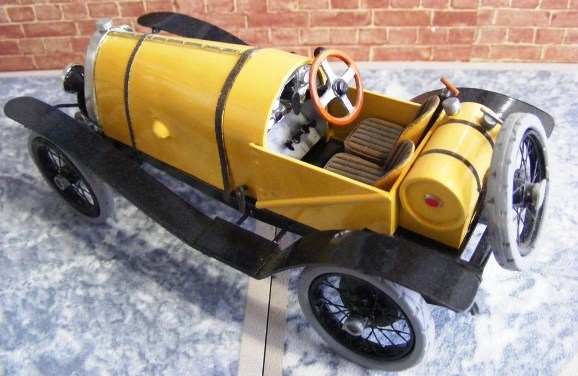 Replica period tyres fitted to the Brescia were made by cutting out three circular rings of sheet plastic card. Two of the rings then had saw cuts, representing the cross-cut patter, spaced equidistantly around the outer edges. The third plain ring was then sandwiched between the patterned which are positioned with the cuts staggered around the tyre.
Being made from scratch this is an unusual model. You can learn more about the principles of scratch building and making wire wheels in our projects and articles. The car is painted with Halfords acrylic car spray paints and detail painted with Humbrol enamels.
The bonnet half cup handles are made from tinfoil take-away carton pushed into a dimple and cut in half, and the surround cut to size, while still in the dimple mould; Very simple, if a little fiddly.
Bare metal foil has been used to cover the radiator, helping to give a more realistic look than silver paints can.
RETURN TO -