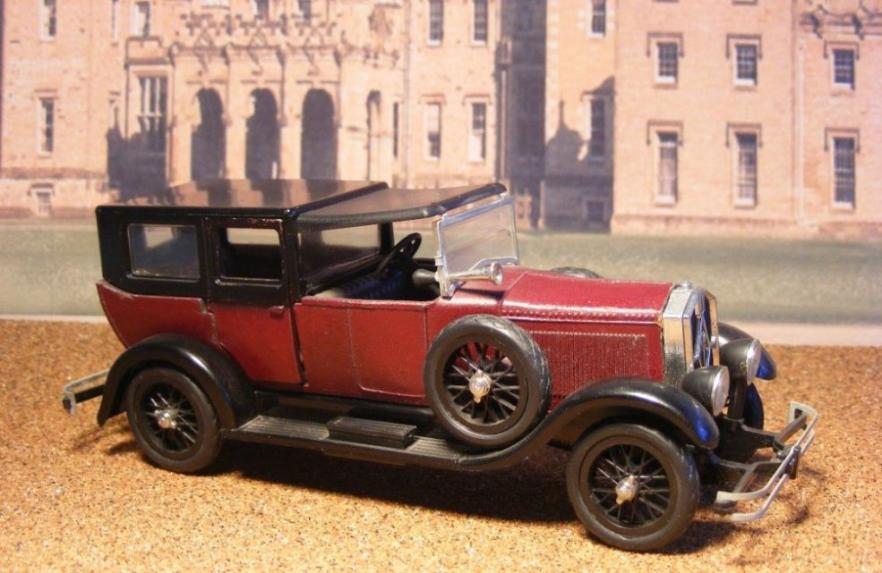 Isotta-Fraschini were the most prestigious Co. in Italy in 1920's-30's.
Founded in 1900 by Cesare Isotta and the 3 brothers Fraschini. They began by importing Renault-De Dion cars, but in 1902 began to build own chassis with De Dion and Aster 1 & 2 cyl. Engines. The type 8 had remarkable technical features. Originally with 5898cc, 90hp engine increased to 7370cc in 1924 eventually to reach 140 hp by 1931. The company went out of production in 1932.
Model shown with coupe de ville body by Fratelli Sala of Milan.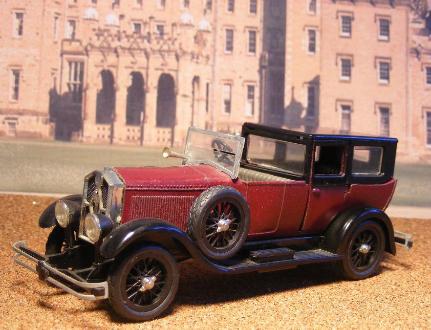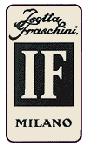 1/43rd scale kit.
Built by Rod.
Built in the 1970's from a rare Italian kit this model was the first multi media kit Rod made. Note it has a removable drivers cover! RIO went on to become one of the largest diecast car producers, leaving kits behind.
RETURN TO -