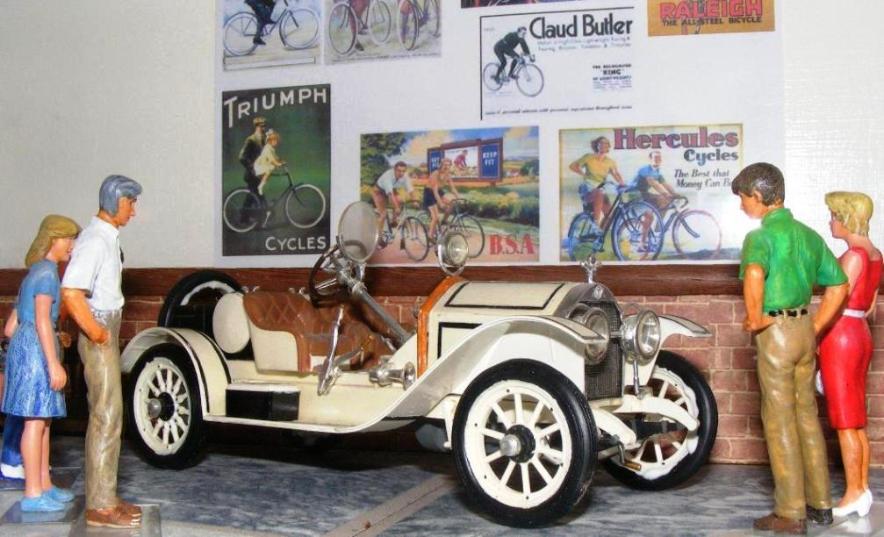 Mention the name Stutz and someone is sure to say 'Bearcat'. That's the name that has been remembered. The many other models of Stutz - The Bulldog, Black Hawk and various touring and racing machines - have been long forgotten.
Harry Clayton Stutz, a Pennsylvania Dutchman born on an Ohio farm, was into cars early. By 1897, aged 21, he had built a single-cylinder car. In 1911, after having been in every job in the motor industry, including designing the American 'Underslung' car, he began building cars bearing his own name.
Essentially, the Bearcats were a short wheelbase, light version of the standard passenger cars chassis. Originaly powered by a 6.2 lt. (390 cubic inch), 60hp, straight 4 cylinder, T-head engine produced by the Wisconsin Motor Company. In common with other racing and sports cars of the period, it featured minimal bodywork, a "dog Kennel" hood, open bucket seats, a "monocle" windscreen on the steering column, and a cylinder fuel tank on a short rear deck. What was different was having a 3-speed transmission integral with the back axle, a favourite feature of Harry Stutz.
Production Bearcats differed from the factory "white Squadron" racers by having fenders, lights and a boot. Factory literature from 1913 describes the car thus:
"The Stutz Bearcat, designed to meet the needs of the customer desiring a car built along the lines of a racing car with a slightly higher gear ratio than our normal torpedo roadster, has met with great favour with motor owners and meets demand for a car of this class."
The first Bearcat, originally called 'Bear Cat', appeared in 1912 based on a car that had finished 11th in the 1911 Indianapolis '500'. Because it managed to finish, Stutz adopted the slogan "The car that made good in a day".
Mercer owners, Stutz's only serious home grown rivals, coined the insult "You have to be nuts to drive a Stutz". By way of retaliation the Stutz owners made up their own verse, "There never was a car worser than a Mercer".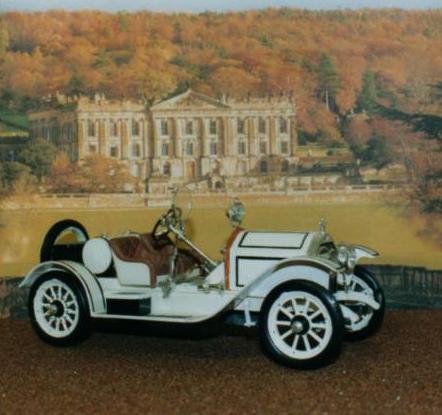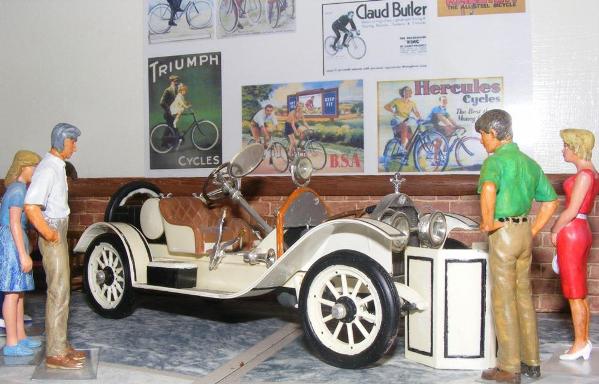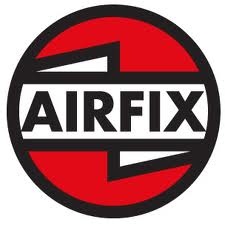 1/24th scale Kit.
Built by Rod.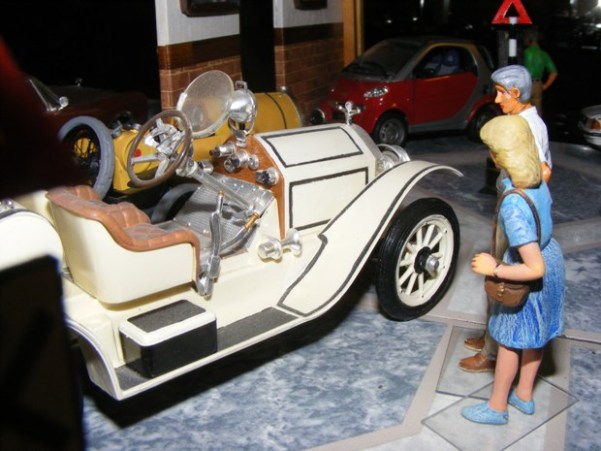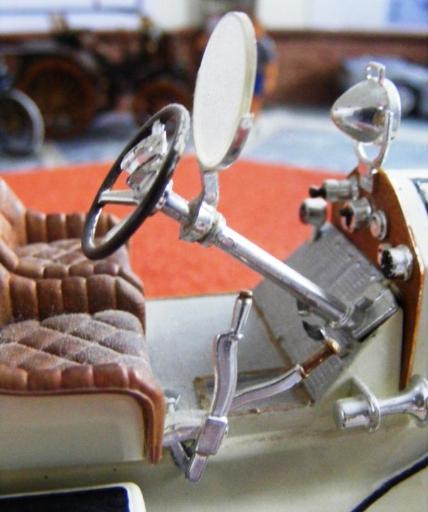 Built straight from the box in the early 1980s, this was actualy quite a nice kit. It is all pbrush painted with Humbrol enamel paints.
RETURN TO -