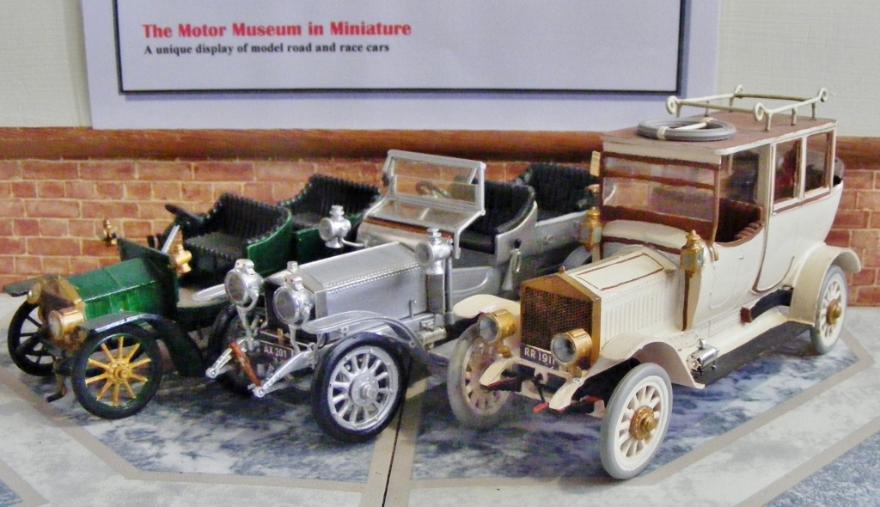 1911 Rolls-Royce Limousine
We all know what happened when the adventurer and the engineer got together in the Midland hotel, they gave life to "the perfect automobile", flawless workmanship marketed with passion. But, Rolls was soon chasing his next adventure, flying, and Royce was struck down by ill heath so it fell to the organising genius of the firm, Claude Johnson, to safeguard the company's future.
In 1907 Johnson took an extremely bold move, henceforth, production was to be standardised round one model only, the 7-litre 6-cylinder 40/50 chassis, which had appeared at Olympia the previous year. This model would later be known as the 'Silver Ghost', but only after one very special 40/50 hp, chassis no.60551 registered AX 201, had made it's mark in the RAC trials and the new Phantom range was launched in 1925. The "Best car in the world" was not only available as an open tourer but in a variety of body forms from a number of official carriage makers, which brings us to the 1911 Landaulette.
The Silver Ghost chassis was in production 1907 to 1926 and a total of 7874 were built, including 1701 from the American Springfield factory....... and from late 1911 onwards they were the first Rolls-Royce's to carry the famous Spirit of Ecstasy bonnet mascot.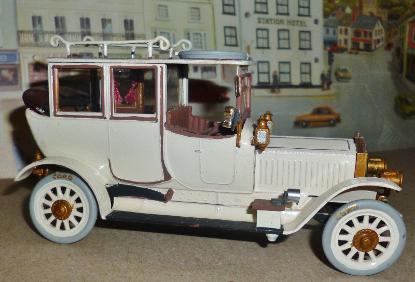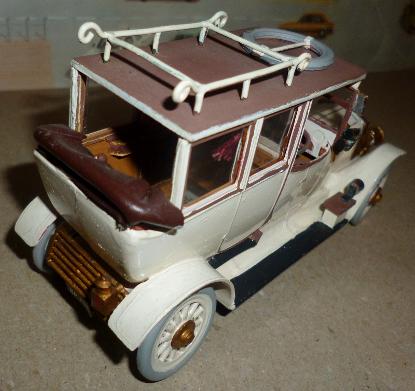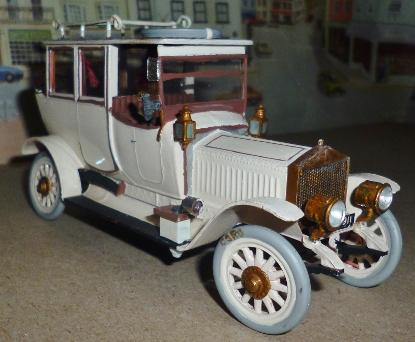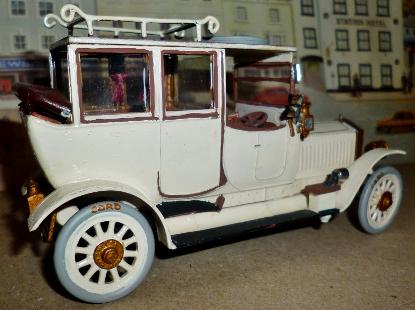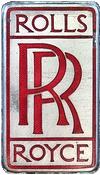 1/32nd scale kit.
Built by Rod.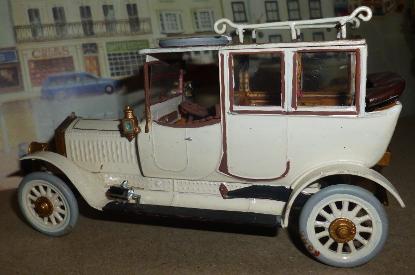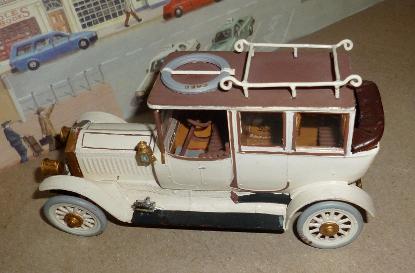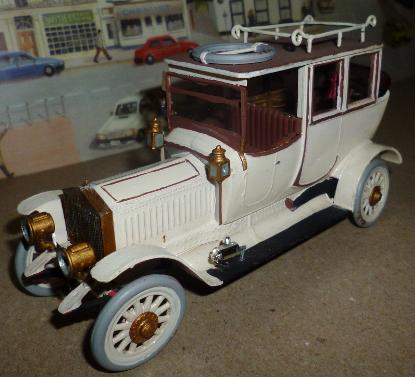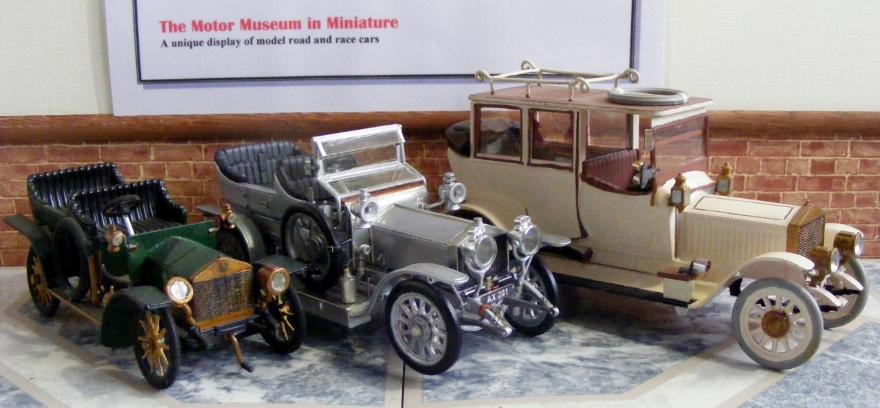 Apparently based on the 1953 Highway Pioneers 1911 Rolls Royce kit # H-46-89 Airfix first released this kit in 1955 as #71, three bagged versions were issued before the kit went into a box, as kit # 02444-2, from 1973. The last release was in 1988.
Rod built this model in built this model in the late 1970s, it has several scratch built additions, like the leatherette hood, roof storage rack and the internal cord hanging handles. It is brush painted throughout with Humbrol enamels.
RETURN TO :-