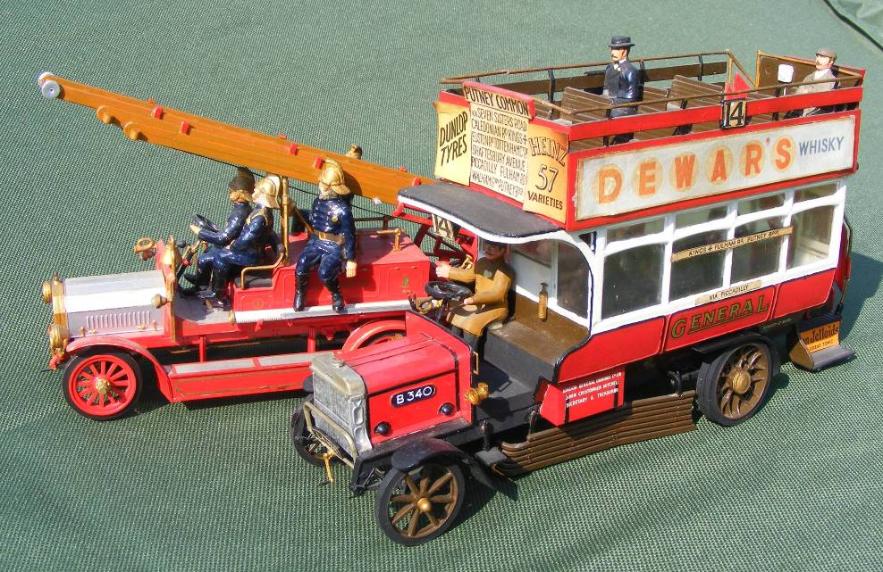 The B-type Motor Omnibus.
The London General was formed in 1856 by the purchase of several independent horse-bus concerns and the early steam and electric motor buses were based on the horse bus. The General's motor bus operation began in 1905 as did the Road Car Company with strong competition from the London Motor Omnibus Co. under the name 'Vanguard'. The 'General' standardised on petrol and from 1909 produced their own buses at Walthamstow, the most famous being the B-type of which 2,900 were built becoming the worlds first major standardised fleet.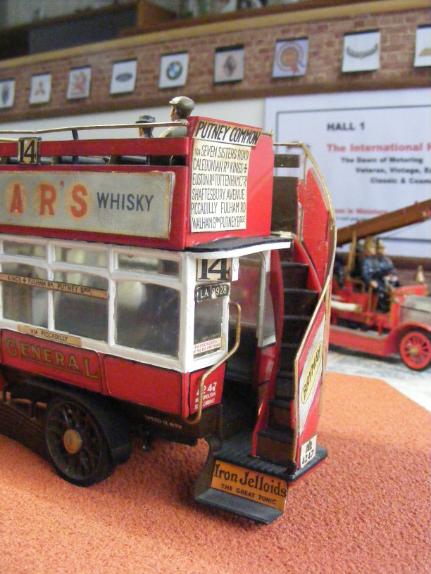 1/32nd scale kit.
Built by Rod.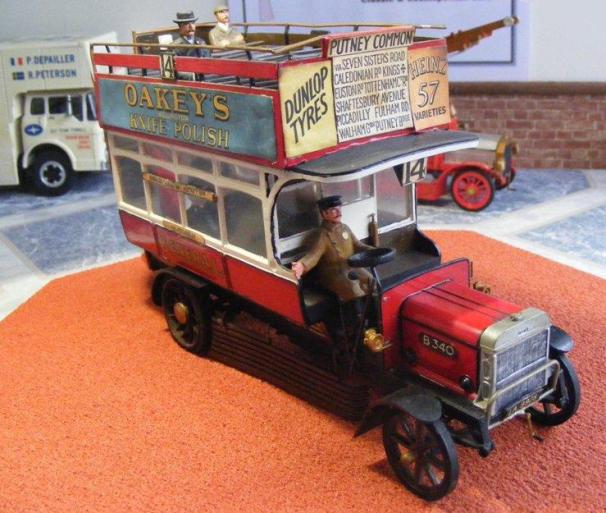 Built from the original Series 4 Airfix kit around 1960. It was painted with brush applied enamel paints and still carries the original paint, decals and signs. Only minor restoration has been undertaken.
One of the recurring problems faced by Rod is accepting that while he could undoubtedly make a much better model with today's materials and tools, as well as so much more experience; should he? His old models stand as a testament to the kit technology, tools and experience of the 1960s.
Now toward the end of his career as a model builder, being 85 and suffering with arthritis in his fingers, Rod has returned to visit the B type bus once again. This time in 1/72nd scale.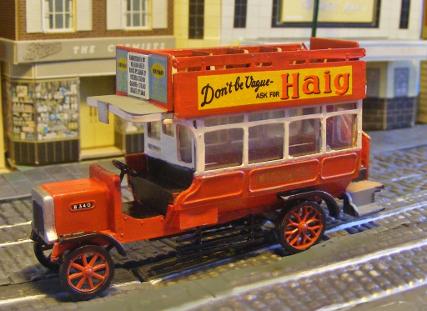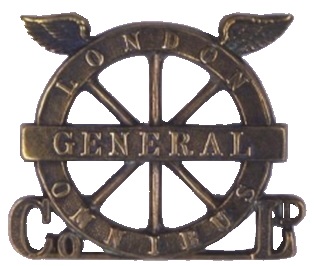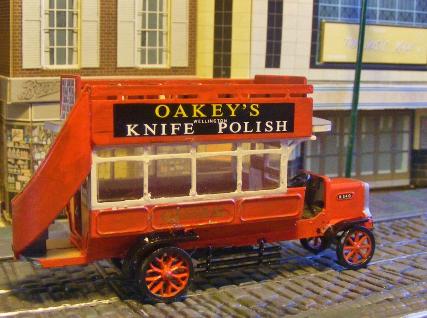 Keilkraft transport kits are increasingly hard to come by. This KeilKraft kit, # K312, in 1/72nd scale, was originally produced in the 1980s and nowadays can be found amongst 2nd hand kit traders and on auction websites. Keilkraft kits compare well with Tower and Hadfields kits for levels of detail and authenticity but cover different subjects. Fortunately this kit is now available from Knightwing International so can still be purchased new. Being "Londoners" by birth this kit does of course have a special connection to us and no doubt brought back memories of Rod's childhood while he built it.
Built by Rod in early 2020 the model is mostly straight out of the box with the addition of window panes made from clear acetate. It is brush painted by hand with Humbrol enamels, Humbrol, Revell and Deco-Art acrylics.
RETURN TO -