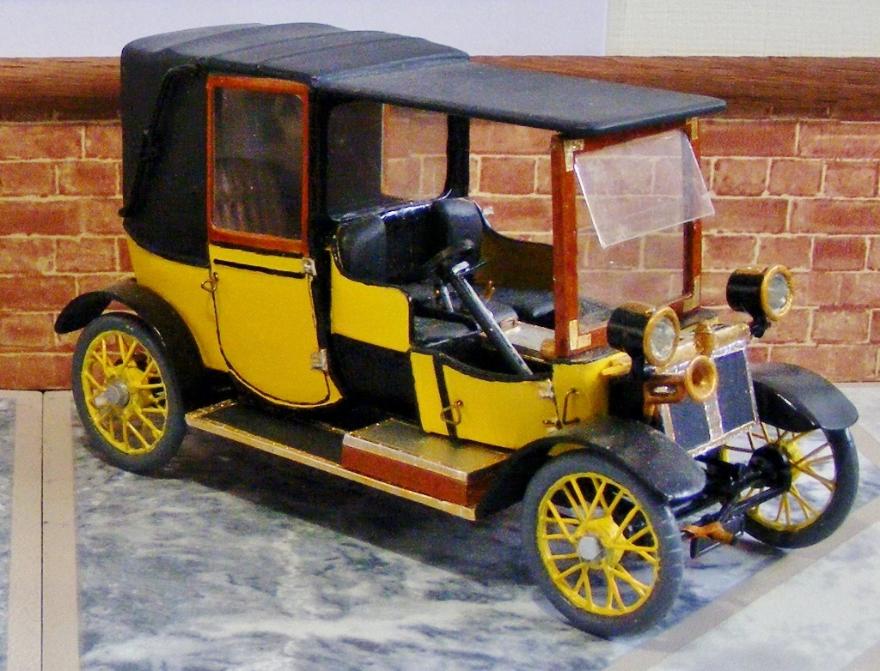 Frederick William Lanchester's first car was built in 1895 and was remarkable in that it was not a copy of a foreign model, nor an adaptation of a horse drawn carriage, but a brilliant original design. Further prototypes followed and in late 1899 he founded Lanchester Gas Engine Co. with his two brothers, George and Frank. In 1900 six cars were produced by the factory at Sparkbrook, but cash-flow was a problem and in 1904, just when designing a new 4-cylinder engine and the order books were full, they went bankrupt. George reformed Lanchester Motor Co Ltd in 1913 - Frederick resigned. Early in the 1930's Lanchester's factory was taken over by BSA, who also owned Daimler but after the second World War times were hard for many companies and the Lanchester marque disappeared in the 1950s.
The Lanchester Double Landaulette is an unusual car. The 3.5-litre, six-cylinder engine is placed between the two front seats as evidence of Lanchester's emphasis on function over style, which in a strange way produces a new style all of it's own. In spite of their unorthodox appearance the Birmingham built Lanchester cars were of exceptionally high quality and featured the very latest technology in each car; they were also very comfortable too! The upper class and even by Royals were attracted to the cars and the individual nature of each cars construction means they were unique to the owners. At this time Lanchester didn't do a model production run and each subsequent car had improvements over the previous one. The company would take back the cars from existing clients and install the latest features on them too.
This particular car was sold to a coalmine owner and lived it's working life in the North of England. For a while it was used by a garage owner as a taxi and even ferried a local football team around. After years of neglect it was found and restored to running order, it now resides in the Louwman Museum in the Netherlands.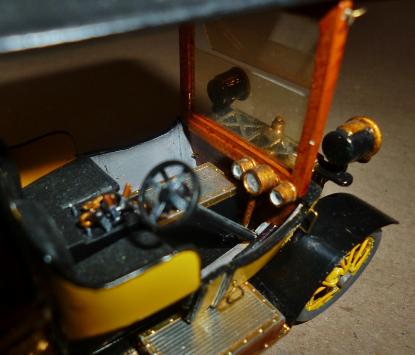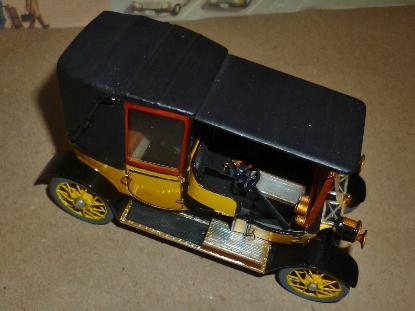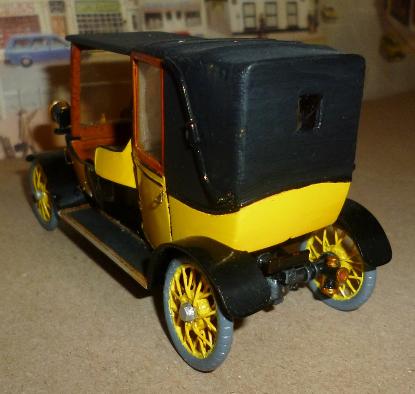 1/32nd scale conv'
Built by Rod.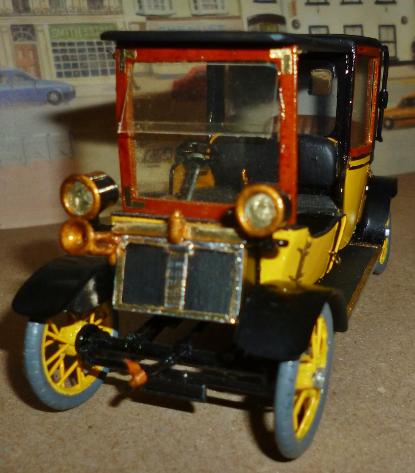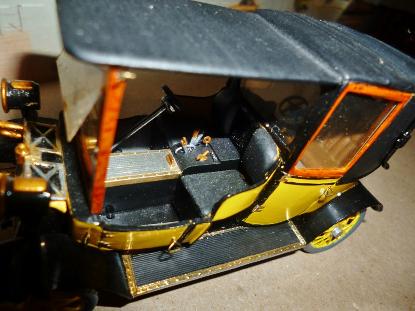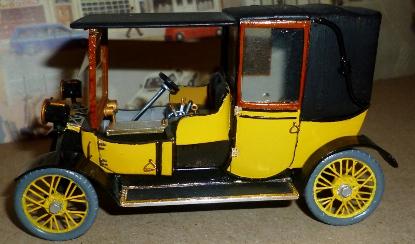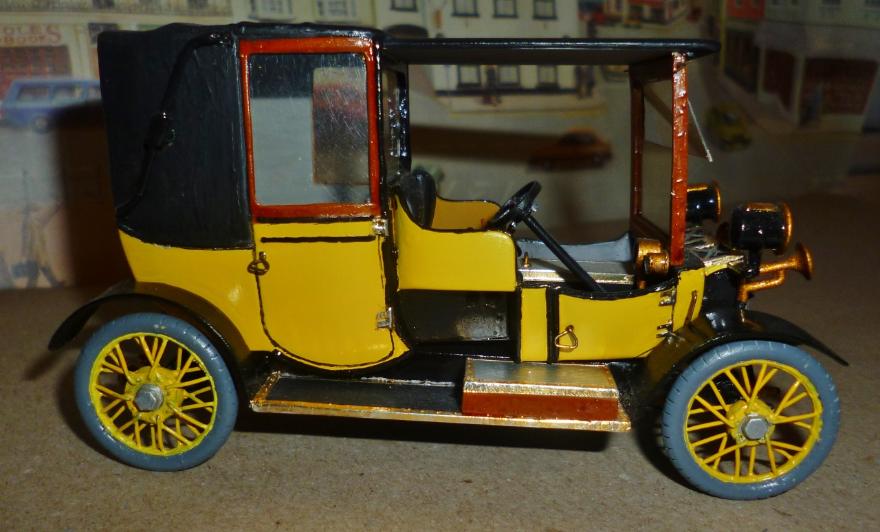 Airfix kit # 76 was released in 1957 and last re-issued in 1962, as far as I can tell never been a boxed release! This makes it one of the rarest Airfix car kits. The subject is most unusual in that it isn't a racing or sports car and doesn't have the allure of Rolls-Royce. But it is very much in line with the 1950s Airfix philosophy of education and celebrating British achievements, Lanchester's cars were technically brilliant after all.
This conversion was built January 2000 and as can be seen in the photo's there are a lot of scratchbuilt parts including the wheels and tyres, engine controls and details. Gold/Brass Bare Metal Foil has also been used extensively to give life to the model. The paintwork is by Halfords acrylic car spray paints for the main colours and Humbrol/Revell enamels and acrylics for the detail painting.
RETURN TO :-