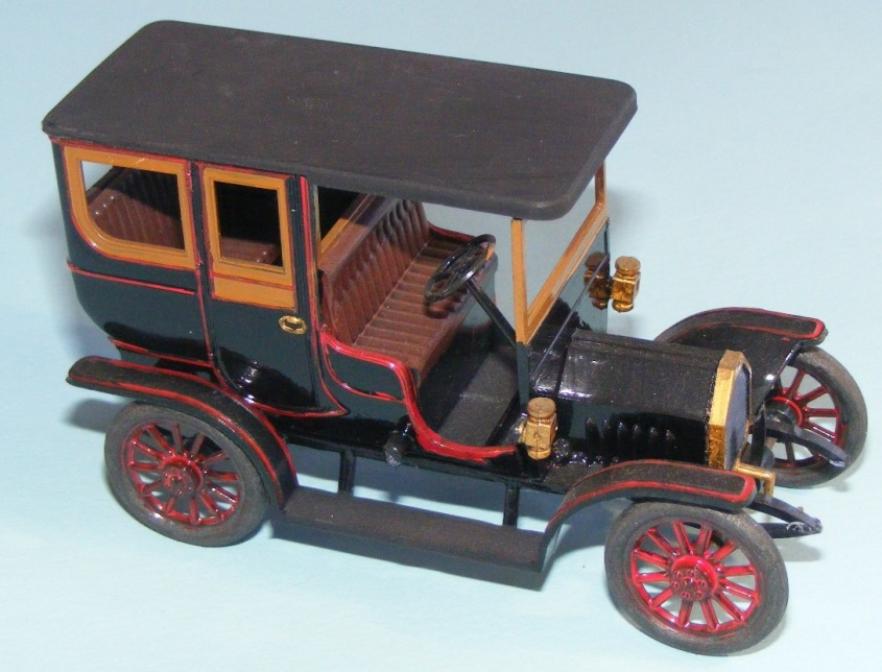 Cadillac was founded in 1903 out of the remains of the failed Henry Ford Manufacturing Co by Henry M. Leland, the Cadillac company was named after Antoine Cadillac, the founder of Detroit. Leland set about making cars of great excellence, a matter that had been the root of his disagreements with Henry Ford. While Ford believed in manufacture in bulk and selling volume at a low price with a small profit margin, Leland took the opposite view. Leland believed in engineering excellence and that car buyers would recognise and pay for it. As it happened, both were right.
Cadillac's reputation for excellence was quickly established and although Ford introduced mass production it was Leland who was first to standardise components to the point that they were interchangeable. It was Leland's pursuit of quality which contributed to Cadillac being awarded the Dewar Trophy in 1911. This prestigious award was made after two cars had been reduced to their component parts and those parts thoroughly 'scrambled'. Two cars were then successfully rebuilt from the box of parts, proving that the parts were indeed interchangeable - not something that could be said of other vehicles at the time.

1/32nd scale kit.
Built by Rod.
A very simple kit by today's standards this KY kit, never the less provides a step along the road of model car history. Back in the early days of model kits the lack of detail is common, and at times kits were more of a representation than an authentic replica. It has proved hard tp track down the origins of this kit but it is most definitely not the Gowland-Revell Highway pioneers kit.
The kit also provides us with one of the earliest true luxury cars. Cadillac were never cheap cars for the masses.
Restored by Rod from a donated built model this car was completed in the mid 2000's. It could have been heavily reworked but that would have reduced the importance the museum also places on the history of modelling and kits, as well as the cars. (and to detail every car to modern standards takes an awful lot of time).
RETURN TO -