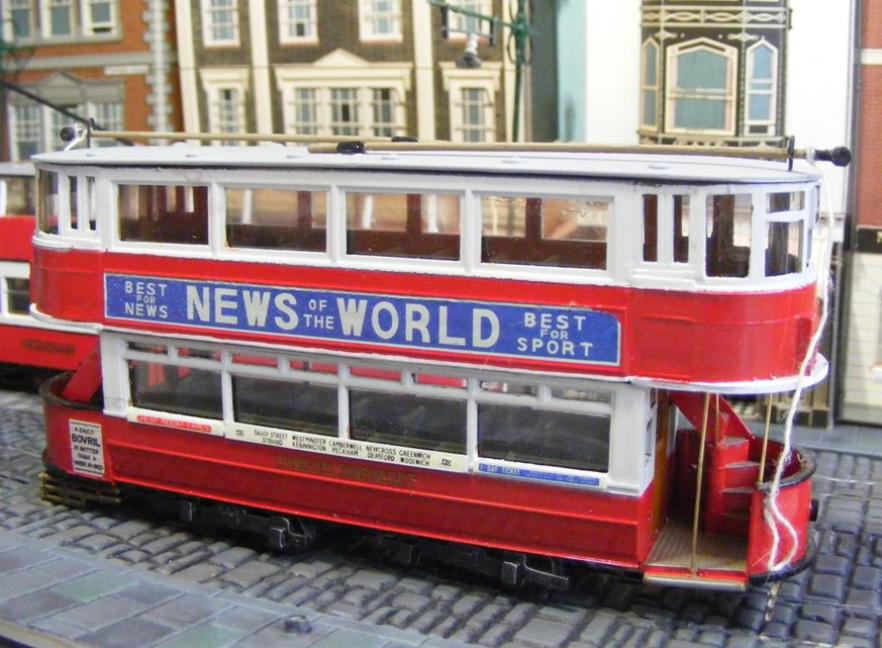 Originally designed and built in 1907 in three basic series. The model is a Walthamstow/Croydon car built for their System and later merged with London Transport. The original cars were not built with enclosed drivers cab windows, these being fitted in 1929/30. Most E1 cars had conduit pickup for running in central London. The E1 was withdrawn and scrapped during 1950-52 although one tram has been preserved at the London Transport Museum.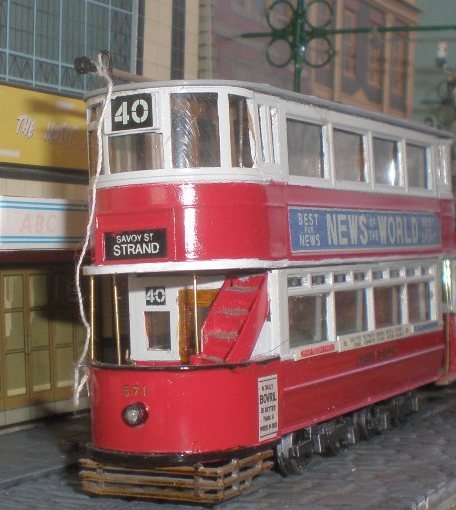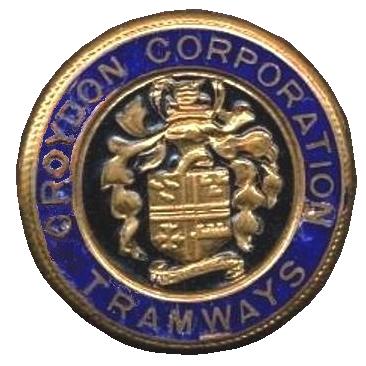 HO scale kit.
Built by Rod.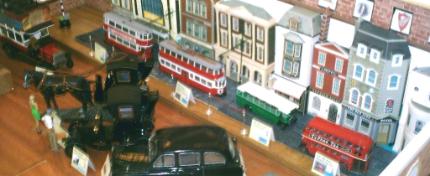 I this picture shows the Tram, top left centre, and others, on one of the Public Transport Collections rare trips out.
The Tower range of trams produced by BEC-Kits is a great range of kits. The HO scale complements railway, and Tramway, layouts more than our 1/24th scale museum so the trams are rarely seen in public. The real model is about 1/2 the size of the photo,above left!
They are built in a similar manner to any other plastic kit but due to the scale, and the amount of interior to deal with, do come with some challenges. Getting rid of join lines, maintaining clear glazing and applying very fine trimlines and decals can all need careful preparation and planning to get the best out of these kits. After a little experience and practice any average modeller will make nice models from them as the basic kits are nice.
BEC-KITS was started in the 1960s by Mr. Frank J. Vescoe who ran London's Tooting Bec Model Railway Shop. BEC-KITS continue the range of static Continental Tram Kits and models but the ranges of whitemetal model kits he produced over the years have now become dispersed amongst other manufacturers.
RETURN TO -