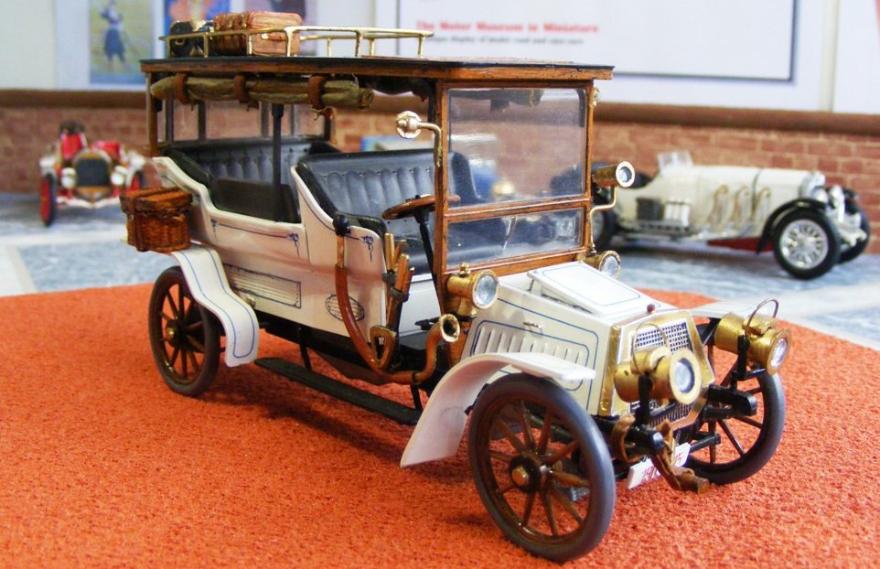 Tonneau Roi des Belges
This style of 18/24hp Panhard was named after a car built especially for the King of Belgium in 1904. The main feature of the car is the tulip shaping of the semi enclosed rear body work. The rear glass is also shaped but not toughened!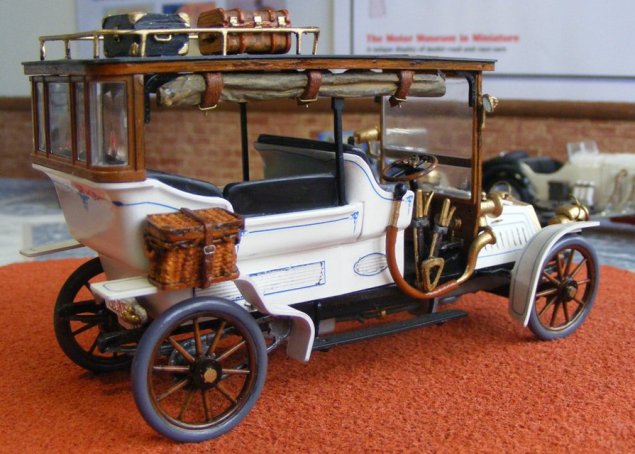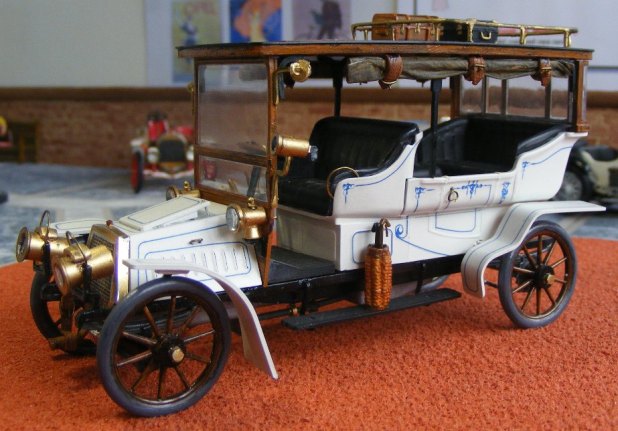 1/32nd scale kit.
Built by Rod.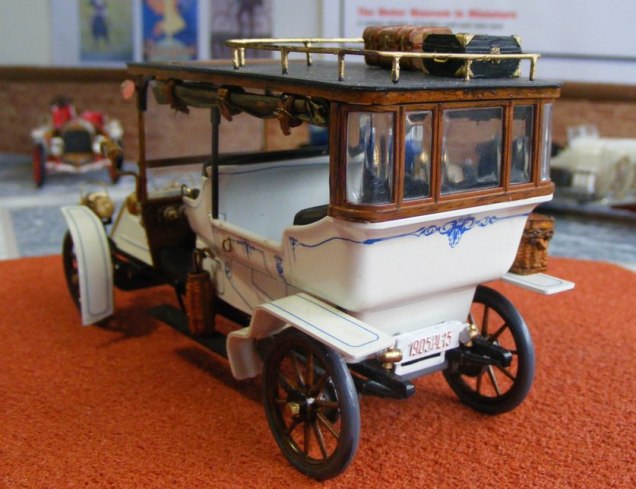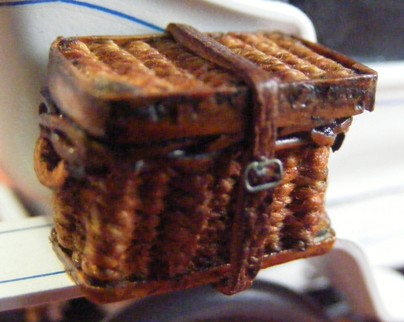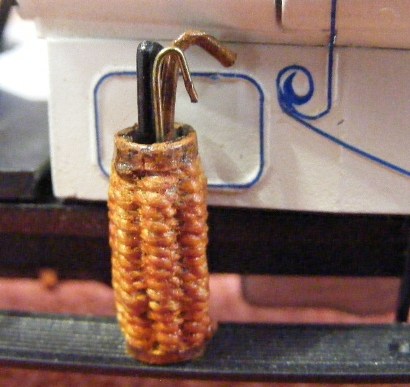 Although the model was built mostly straight from the box but it has benefitted greatly by the addition of luggage. The side canvas roll downs, window glass and leather straps are additions and all the luggage and wicker baskets on the car were scratch built by Rod. The wood effect is all done by careful brush painting. The main body was sprayed with Halfords car paints. Humbrol enamels took care of the details and washes with citadel inks have been augmented by dry brushing the highlights to give life to the model.
RETURN TO -