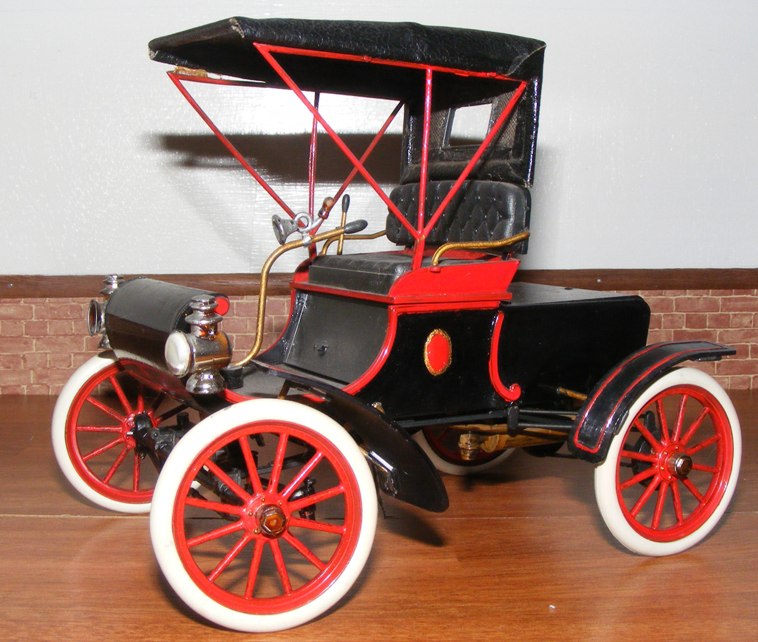 The 'Curved Dash' Oldsmobile was the first mass produced car. Ransome E. Olds had been experimenting with steam cars since 1887. Why he had built a steam car in his fathers gas engine works we shall never know. By 1897 he owned his fathers factory and had built a good gas-engined car with which he entered the automobile business.
At the turn of the century, the American public was not ready for the automobile. To a rural population used to the horse, early cars were big, noisy, unreliable and frightening. The fact that the Olds 'Runabout' looked very much like the buggy used at the time, made it a likely candidate for success. The fact it was ever produced at all was due to luck. A fire in March 1901 destroyed the entire works. A Time Keeper sounded the alarm and pushed one car out of the building. That single car was the prototype 'Curved Dash'.
Weighing 700 lbs. The 'Curved Dash' sat on a short 60 inch wheel base. The horizontally opposed engine developed 7 h.p. The transmission had 2 forward and reverse gears and sold for $650.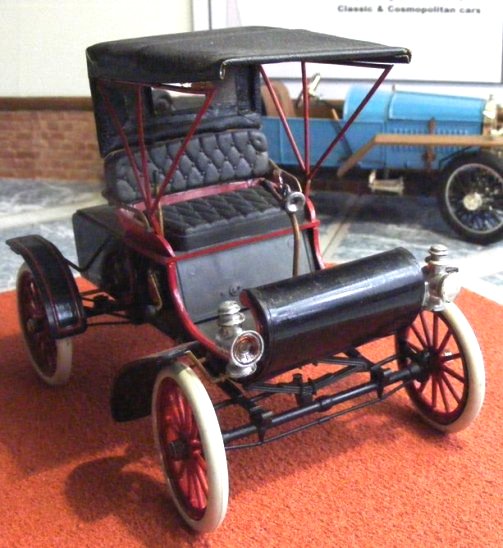 1/16th scale kit.
Built by Rod.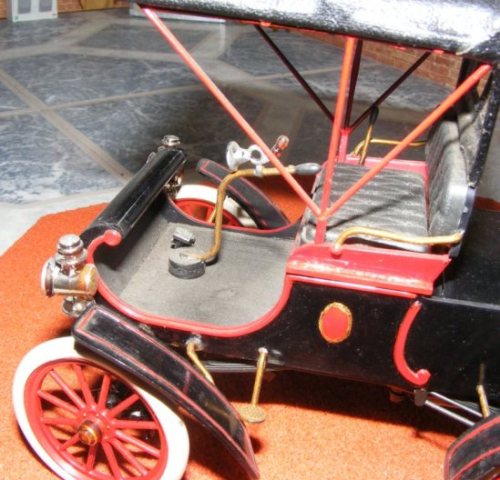 Rod built this model in the 1980's. Although it is mostly from the box the top has been replaced with vinyl for a more authentic look. Painting is all by brush with Humbrol enamels.
RETURN TO -