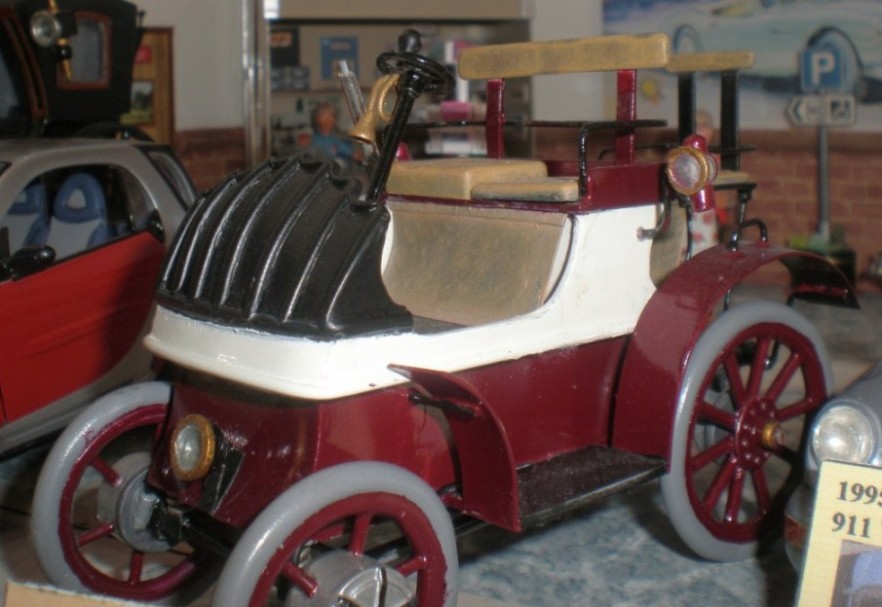 The Lohner-Werke was a Viennese luxury coach building firm founded in the 19th Century by Jacob Lohner's father, Heinrich. From 1897 onwards, the firm also produced automobiles, being the first in Austria to do so. The firm was Porsche's first employer.
Despite having no formal engineering education, Porsche quickly drafted plans for an ambitious project, harnessing electric power.Tthe car boasted a completely friction free drive train due to the hub mounted electric motors that negated the use of gears or drive shafts. Each internal-pole electric motor was capable of 2.5 to 3.5 hp (1.9-2.6 kW) peaking to 7 hp (5.2kW) for short bursts. The press news travelled as far as Britain, from where Lohner received their first order.
However, the car, ordered by a Luton dweller, was to be significantly different from the car shown at the Paris Expo. It had to be capable of running on petrol, as well as electricity, of carrying four passengers (the demonstrator was a two-seat type) and also had to be four wheel drive. As a result, the final product was a monster - it required 1.8 tonnes of batteries consisting of a 44 cell 80 volt lead battery and cost a massive 15,000 Austrian Crowns. However, it was completed on time and delivered personally by Porsche!
The buyer was so impressed that he purchased another, two-wheel drive example. While it had a form of battery, they were not charged from external sources so it was not a plug in hybrid Electric Vehicle.
At the time Lohner had broken the Austrian land speed record, with the car's top speed of 37mph (60km/h). With Porsche at the wheel, the car was victorious in a number of motor sports events, and by 1905, Porsche had won the Potting prize as Austria's most outstanding automotive engineer.
In 1906, Porsche was snapped up by Daimler-Benz as chief designer, and left Lohner for good. Jacob Lohner said at the time, "He is very young, but is a man with a big career ahead of him. you will hear of him again.".
The Lohner-Porsche's design was studied during NASA's efforts to create the Apollo program's Lunar Rover and many of it's design principles were mirrored in the Rover's design.
Unfortunately, in early 2011, the original vehicle was destroyed by fire at the Museum where it was housed.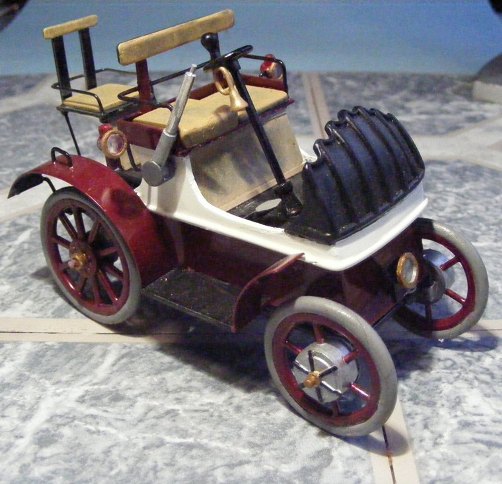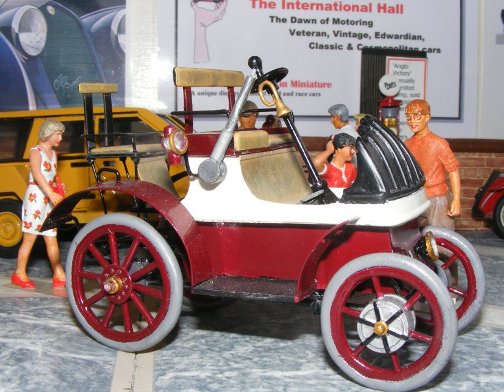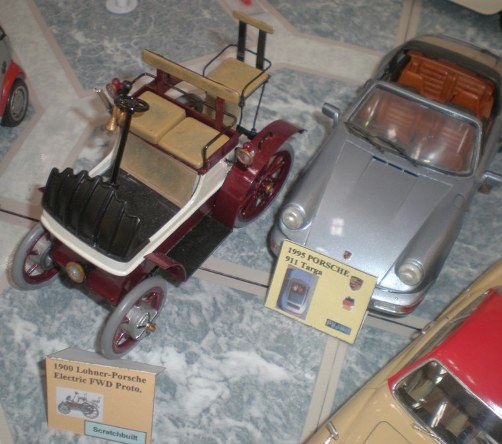 Scratchbuilt 1/24th scale model.
Model Built by Rod.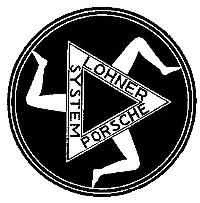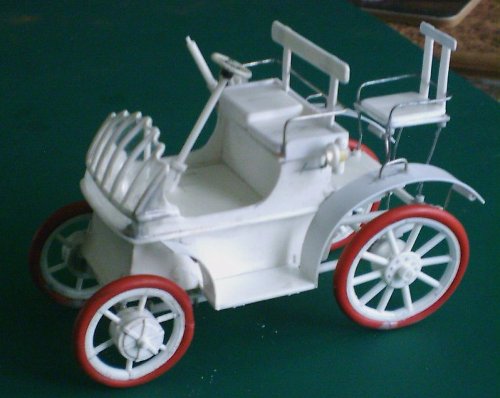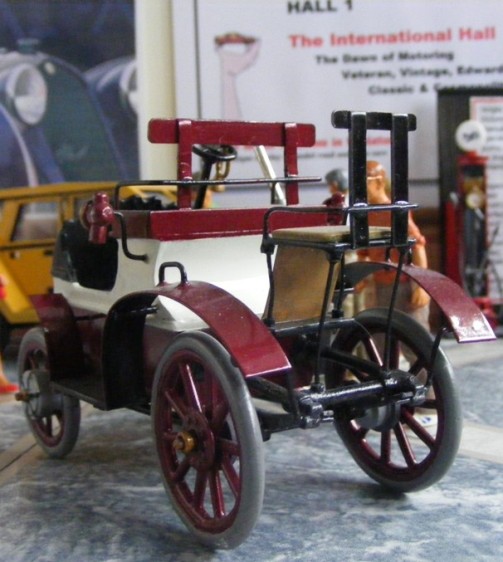 Built in 2001 completely from scratch. As can be seen from the unpainted photo plastic card and strip has been used along side fuse wire and electrical cable to make the model. Although much of the build is fairly straight forward with very few compound curves the dash board did give Rod some food for thought! Eventually it was a shower gel bottle that provided the solution, it provided just the right curves for the job.
Painting is done with Halfords acrylic car paints for the most part. Citadel and Humbrol acrylics for the detail work.
RETURN TO -