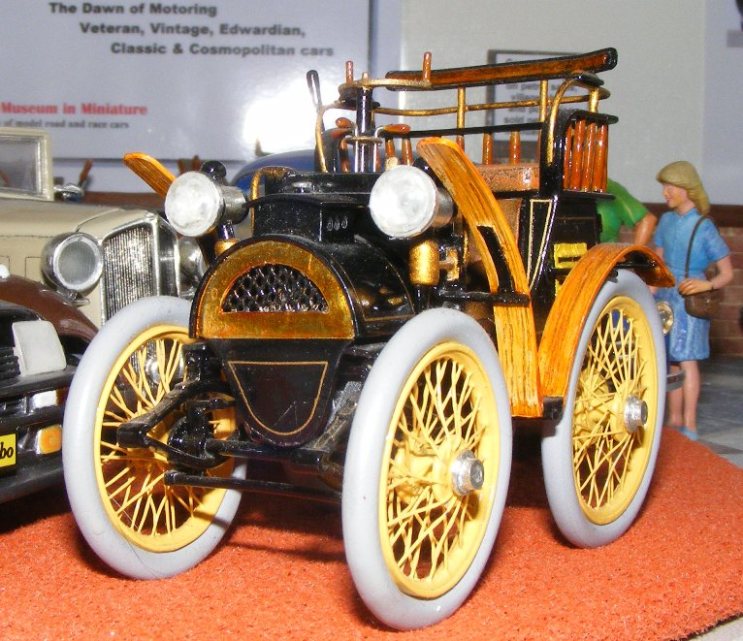 Louis Renault, son of a button manufacturer, was born in 1877. He looked set to follow in his fathers footsteps but instead turned to cars and built a Single cylinder De Dion engine powered prototype with shaft transmission as opposed to the more fashionable chain drive. Intended for his own pleasure it aroused much interest among his friends, who ordered replicas.
Renault set up Renault Freres in March 1899 with 40,000 francs capital put up by his brothers. The car displayed at the Paris Automobile Salon in June brought in 60 orders. Renault then set up a factory and 179 cars were made in 1900, the first full year of production Renault realised the value of race success and a Renault put in the best performance in the 1899 Paris - Trouville race. Other successes included an outright win by his brother Marcel in the 1902 Paris - Vienna race.
The car has a unique feature for the period, it could be started from the drivers seat by the crank handle protruding from the dashboard, a great boon with the lady drivers!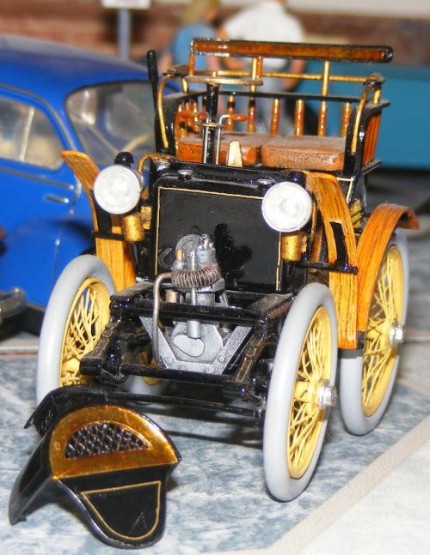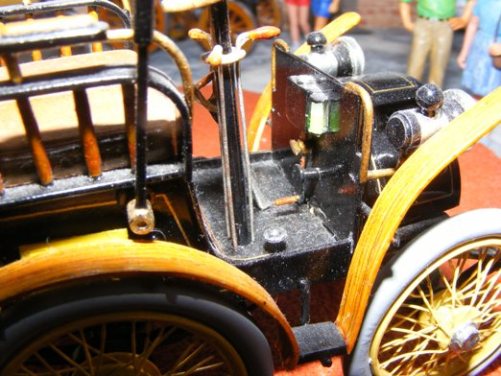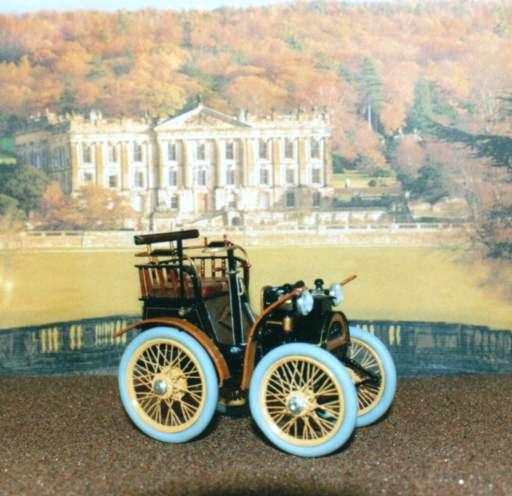 Scratchbuilt 1/24th scale model.
Model Built by Rod.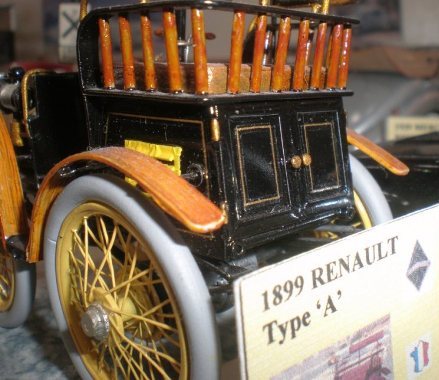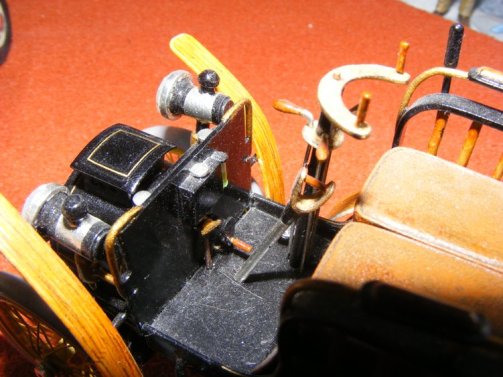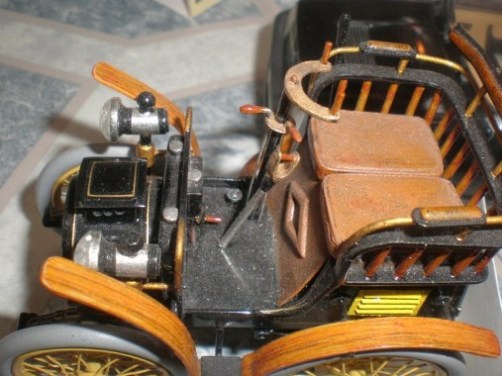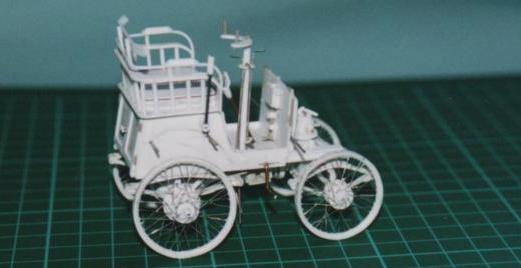 Built entirely from scratch working from plans and photographs. Renault Brothers pioneering use of shaft drive to the rear wheels was as odd then as BMW's dedication to shaft driven motor bikes is today. But they were right and proved it with their first production model, which they then followed up with a long list of race wins accrued by their shaft driven race cars.
The model is painted using Halfords car spray paints with the detail striping being decals. The polished wood effect on the seat is achieved through careful application of acrylic paints covered with Tamiya clear oranged. The method for building the wire wheels is featured in our article on re-spoking wire wheels.
RETURN TO -