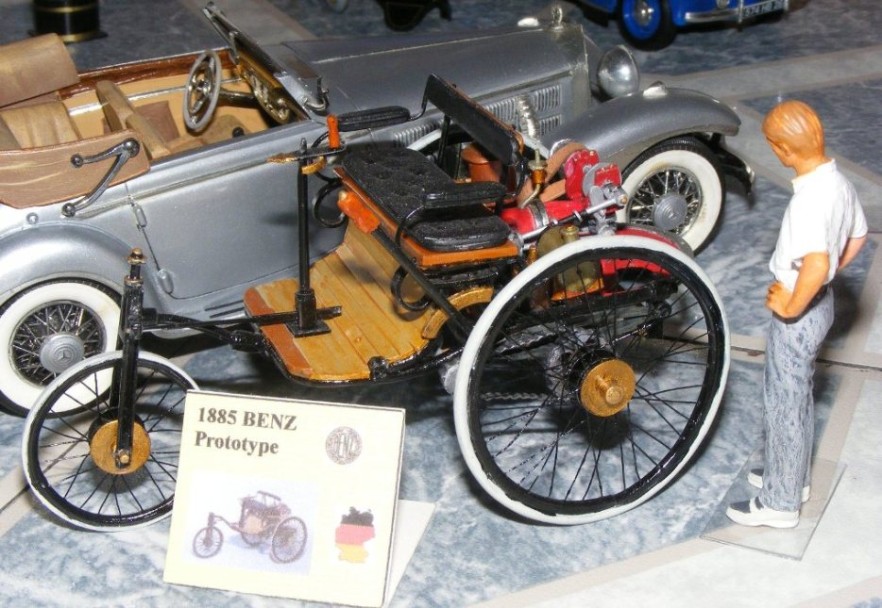 In 1871, Karl Benz, aged 17, opened a workshop in Mannheim. The first year was a complete disaster and the authorities confiscated the business. The dificulty was solved when Benz' fiancee bought shares in the company using her dowry. Karl Benz and Bertha Ringer were married on July 20th 1872.
Benz led in the development of engines and in 1878 he began work on a reliable two-stroke engine that he finished on December 31st 1878, New Year's Eve, and was granted a patent in 1879. Benz produced successive inventions including his production two-stroke engine, patent speed regulation system, the ignition using white power sparks with a battery, the spark plug, the carburettor, the clutch, the gear shift, and the radiator.
More problems arose when the banks demanded Benz' enterprise be incorporated due to the high production costs it Maintained. The Benz's were forced to improvise an association with photographer Emil Buhler and his brother, (a cheese maker) in order to get additional bank support. the company became the Gasmotoren Fabrik Mannhiem in 1882 but Benz was left with just 5% of the shares and a modest directors position. Worse still, his ideas weren't considered when designing new products so he withdrew from that corporation one year later, in 1883.
Benz' hobby brought him into the bicycle repair shop of Max Rose and Friedrich Eblinger, in 1883, and they founded Benz &Cie. to produce stationary engines. Based on his experience with bicycles he used similar technology when he created an automobile with wire wheels, a 4-stroke engine and coil ignition. Karl Benz finished his "Patent Motorwagen" in 1885.
It was the first automobile designed as such to generate its own power, not simply a motorized horse carriage, which is why Karl Benz is regarded as its inventor and was granted the patent which is now considered to be the Birth Certificate of the Motor Car.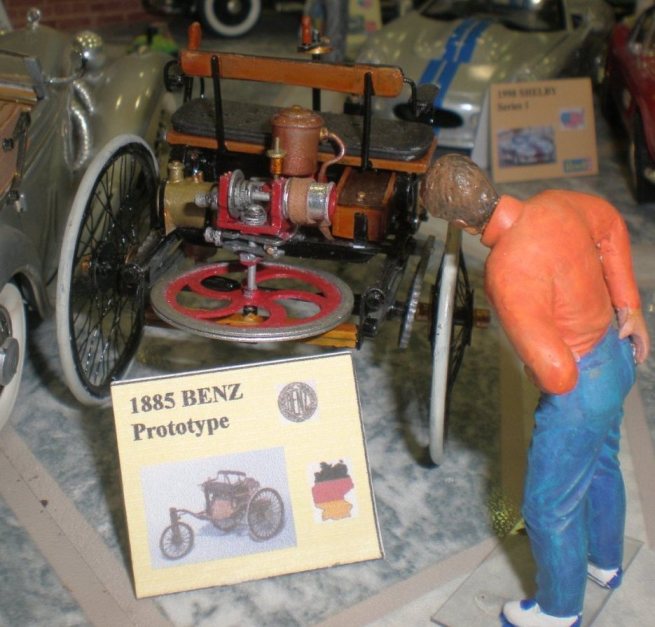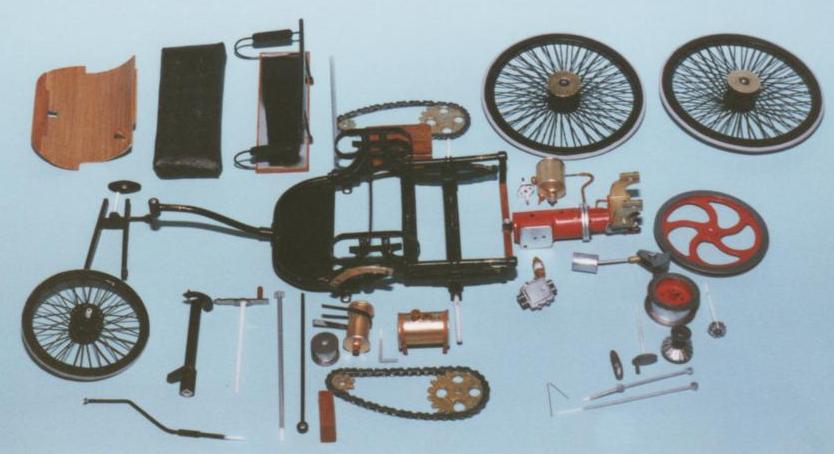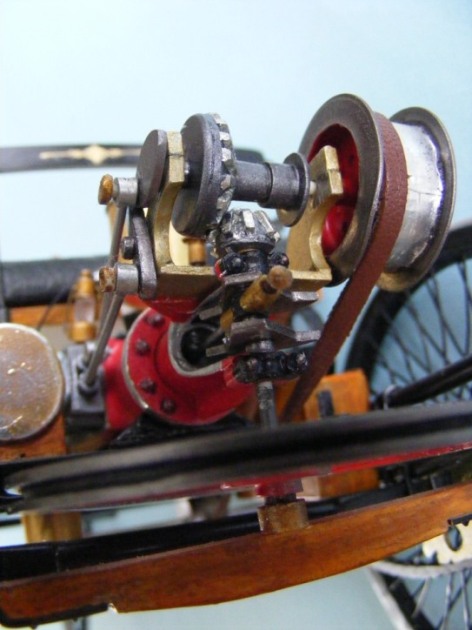 Scratchbuilt 1/24th-1/16th scale. models Built by Rod.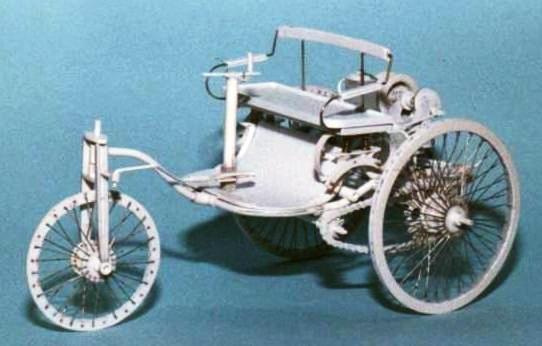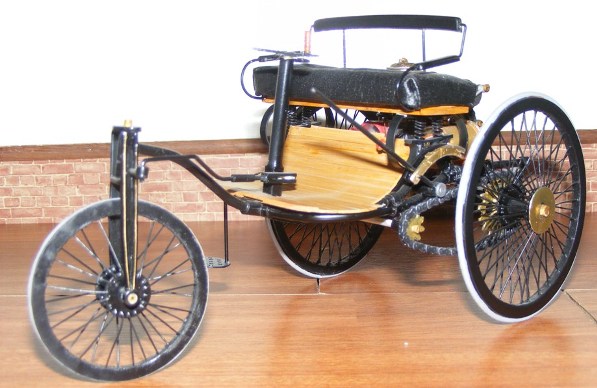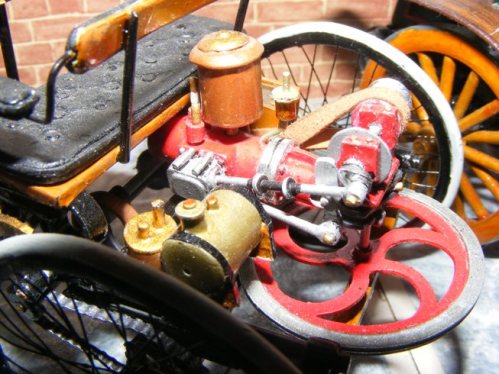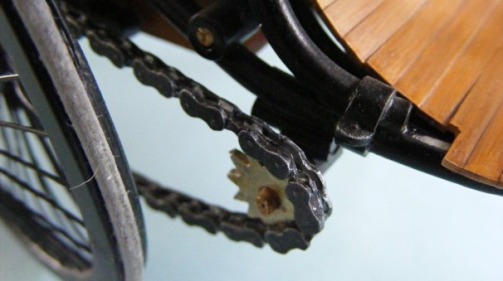 Rod has scratch built two of these cars, one in 1/16th scale, one in 1/24th. The 1/16th scale model has a fully moving engine to show the engineering ideology of the day. An article about the scratch building of these cars can be found in our articles and projects pages.
RETURN TO -