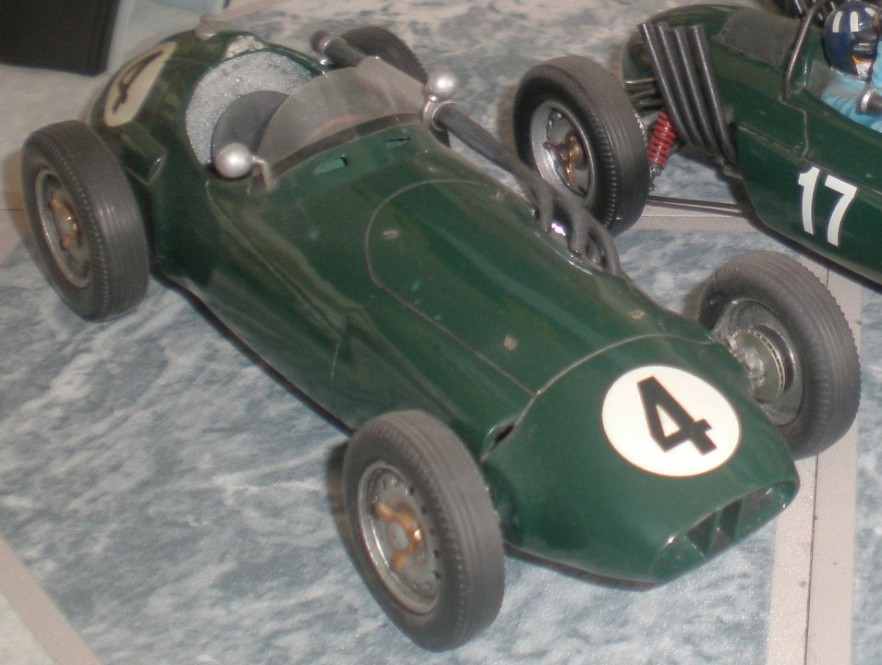 After the over complication of the type 15 V16, the P25, overseen by Tony Rudd, was much more straight forward. A standard, space-frame chassis with removable bodywork, a 2.5Ltr normally aspirated straight 4cyl' engine (designed by Stuart Tresilian), double wishbone front and de Dion tube rear suspension, all fairly conservative really. Colin Chapman was involved in improving the car, primarily in the suspension geometry. Stirling Moss said that the BRM engine was superior to the Coventry-Climax and later that the P25 was the best front engine F1 car he drove. (Rob Walker even paid for a Cooper-BRM just to gain access to the engine)
As much as he liked the car Moss didn't like the team, which led to a P25 being run by the British Racing Partnership, for Moss and Hans Herrmann in 1959.
The P25, being initially unsuccessful, was becoming competitive toward the end of its career. The long awaited race victory eventually came in the Dutch Grand Prix of 1959. Jo Bonnier won, driving a P25 from pole position, becoming the first BRM GP winner.
Unfortunately the rear engine revolution was dawning, BRM had missed the boat.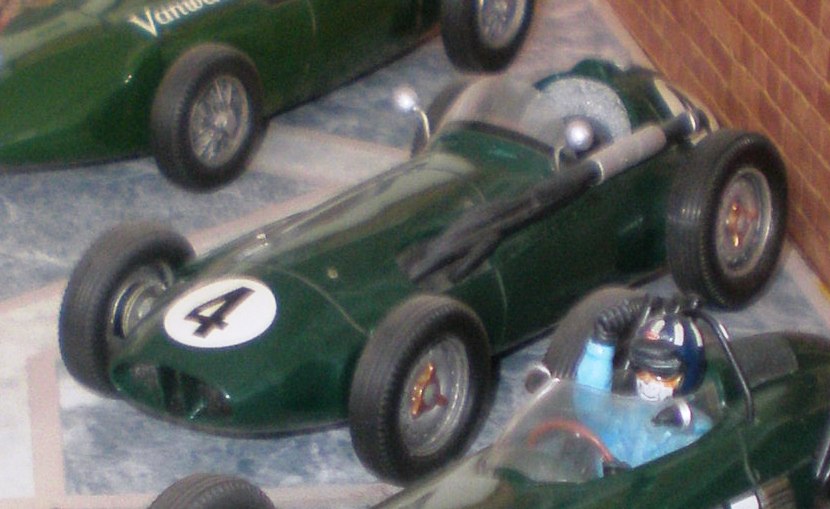 1/24th scale model.
Built by Ian.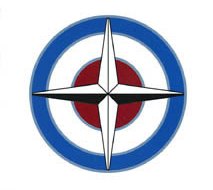 The merit range of kits brought us some really great cars and this one has "the look" of a 1950s race car. They are now very collectable and wanting to protect his investment Ian made moulds of the Merit kit and cast the parts in resin (Ian also plans on making some of the other variants one day).
Ian also made use of new photo etched parts like vented brake discs, bonnet catches and gauge bezels to enhance the model.
The major painting was done with Halfords car paints backed up by Citadel acrylics and Humbrol enamels for the other parts. Tyres from South Eastern Finecast have been fitted over the cast resin wheels with the tyres cut off, a messy and time consuming operation
RETURN TO -