Welcome to the Motor Museum in Miniature.
A unique display of model road and race cars.
Feel free to stroll through our halls and enjoy the world of motor cars, motor racing and building model cars.
The Motor Museum in Miniature
As you move through the museum you will find many fine models, scratchbuilt and highly detailed. But you will also come across models that may not appear as impressive. This is for two very good reasons.
Firstly some of the models are very old now and reflect the level of knowledge and equipment available to the modeller at that time. Modelling supplies have come a long way from the era of tube glue and brushed on enamel paints. Part of the museum's philosophy is to show how much things have changed in the modelling world as well as in the motoring world, so some of our exhibits remain as they were first built, period pieces, a testament to the modelling technology of the time.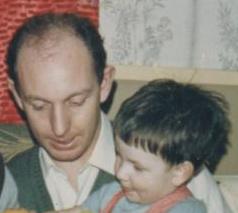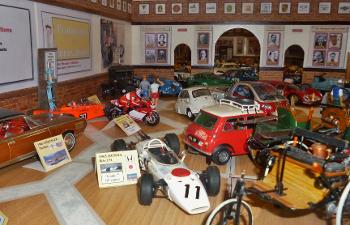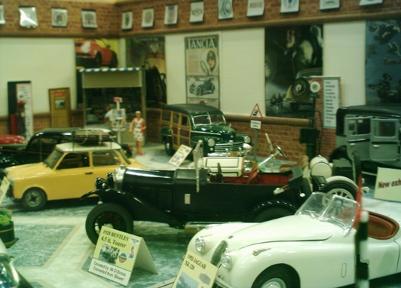 Secondly we want all our visitors to know that we didn't start off with some natural talent to deliver high quality model cars, we had to start as novices and learn just like everyone else. We are not afraid to show you our "lesser" models, or admit our mistakes, because we want you to feel encouraged to keep trying. It's easy to say 'if I can do it, so can you', but there was a time when we both looked at other peoples models and said 'I could never do that'.
Well we did do it, and so can you. Of course we still make mistakes and we are never totally happy with a model, but that is the spur that keeps us all trying that bit harder with the next model we build.
A word of warning though, when the drive for 100% accuracy and perfection start taking the fun out of modelling, take a step back and have a good think about things. We start making models we like for the pleasure they give us, it is a hobby for most of us and it's our standards we should measure ourselves against. As long as you're happy with your model if somebody else comes along and enjoys it too, that's an additional bonus.
Enjoy you're modelling, Rod and Ian
New to the
site this month is a hearse and the man who created the first production vehicles in the UK, yet know one remembers him and his life is largely a mystery. From the sublime to the ridiculous?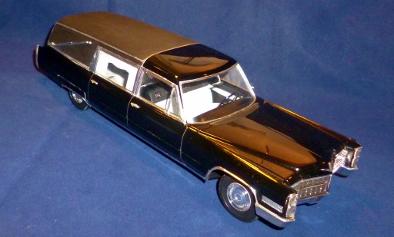 1966 Miller-Meteor Cadillac funeral coach.
Vehicles with specific uses are, more often than not, the result of a combination of the work of a number of companies. Think Thornycroft-Nubian Fire Appliances, Thornycroft-Coles cranes, Carmichael-Dennis and numerous specialist coach builders putting bodies on chassis for anything from hunting game to towing gliders. This particular vehicle combines an unprecedented number of companies to tell the story that ultimately provides the final transportation for most people, a hearse; or a funeral coach, if you prefer.
Thomas Rickett.
Britain had been at the forefront of steam engine design in the late 1700s and early 1800s, Hancock, Murdoch, Trevithick and others had all produced road going locomotives but the lapse from the late 1830s was profound. In the 1840s and '50s there was virtually no road locomotion development in Britain. In the other areas of steam powered machinery this wasn't the case. Railway engines and steamboat designs moved on quickly and steam powered agricultural implements became more and more popular.
In 1856 Thomas Rickett was working at the Castle Iron Works, more usually recorded as the "Castle Foundry" at the end of Chandos Road in Buckingham. There he designed farming equipment but as The Castle Foundry had expanded by 1857 to manufacture stationary steam engines, to power various pieces of farm machinery, Rickett put a steam engine on wheels and created a road going steam locomotive. And his idea sold too!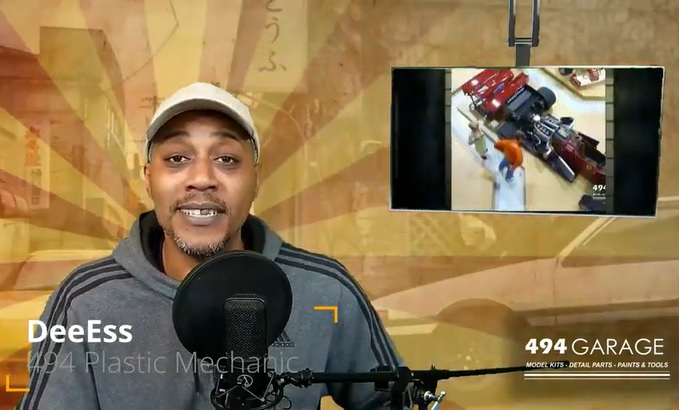 At Scale model World last November we had the great pleasure of meeting DeeEss, "the plastic Mechanic", from YouTubes 494 Garage.
He made a video of his trip to SMW and particularly of our display. He's given us permission to link the video on our site and we do urge everyone to check it, and other 494 Garage videos, out.
The 2018 IPMS (UK) "Scale Model World" show was a fantastic show and this video gives a great view of Motor Museum in Miniature display as well as one man's visit to SMW 2018.
Our
1/24th scale
k
it of the 1958-62 Morris Minor is available worldwide, through us directly or on ebay.
As well as the standard resin castings, clear resin will be used for all glazing, avoiding the stress of cutting vacform parts; £80 is a bargain.
Don't forget to check our expanding events calendar. To see if we will be near you this year look at our
The next show we are displaying at is.....
South Cheshire Militaire 2019
Sunday 24th February 2018.
Malbank 6th form college,
Welsh Row
Nantwich,
Cheshire.
CW5 5HD
find more information at,
Follow our current projects on FaceBook, the motor museum in miniature is waiting to show you what we are up to. Watch us going through the build processes, warts and all, till the finished article makes the step up to this site.