Welcome to the Motor Museum in Miniature.
A unique display of model road and race cars.
Feel free to stroll through our halls and enjoy the world of motor cars, motor racing and building model cars.
The Motor Museum in Miniature
As you move through the museum you will find many fine models, scratchbuilt and highly detailed. But you will also come across models that may not appear as impressive. This is for two very good reasons.
Firstly some of the models are very old now and reflect the level of knowledge and equipment available to the modeller at that time. Modelling supplies have come a long way from the era of tube glue and brushed on enamel paints. Part of the museum's philosophy is to show how much things have changed in the modelling world as well as in the motoring world, so some of our exhibits remain as they were first built, period pieces, a testament to the modelling technology of the time.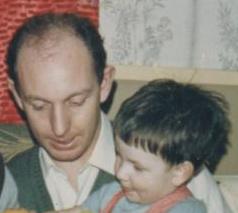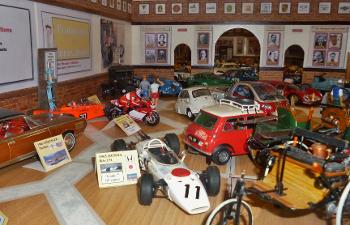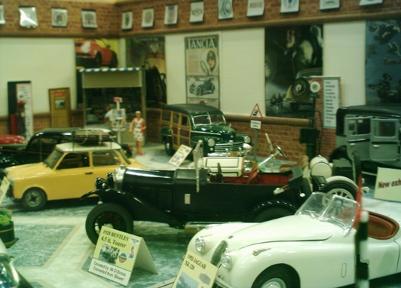 Secondly we want all our visitors to know that we didn't start off with some natural talent to deliver high quality model cars, we had to start as novices and learn just like everyone else. We are not afraid to show you our "lesser" models, or admit our mistakes, because we want you to feel encouraged to keep trying. It's easy to say 'if I can do it, so can you', but there was a time when we both looked at other peoples models and said 'I could never do that'.
Well we did do it, and so can you. Of course we still make mistakes and we are never totally happy with a model, but that is the spur that keeps us all trying that bit harder with the next model we build.
A word of warning though, when the drive for 100% accuracy and perfection start taking the fun out of modelling, take a step back and have a good think about things. We start making models we like for the pleasure they give us, it is a hobby for most of us and it's our standards we should measure ourselves against. As long as you're happy with your model if somebody else comes along and enjoys it too, that's an additional bonus.
Enjoy you're modelling, Rod and Ian
New to the
site this month are two classic cars but from different eras. Morris and Jaguar both knew periods of success and expansion, as well as hard times, mergers and failure. While Morris is banished to the history books Jaguar is still designing and producing head turning cars that can also be competitive racing machines; long may they do so.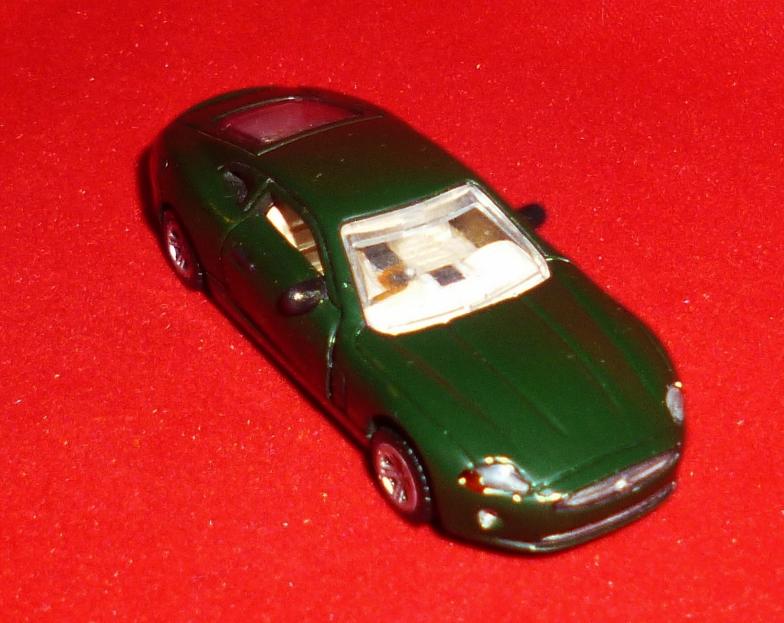 2007 Jaguar XK.
Jaguar, from its earliest days as "Swallow Sidecars", has created many great, and stylish, sports cars. The leaping cat has also seen great triumphs and depression ridden eras too.
The new XK range launched in 1996 embodied everything the company stood for with a sleek three-door hatchback coupé and a refined convertible. The original car was drawn out by Jaguar design director Geoff Lawson as a two-door 2+2 grand tourer and debuted in March 1996 at the Geneva Motor Show.
1960 Morris Minor 1000
Two cars roll on British roads that are almost universally recognised and loved. The Morris Minor and the "Mini" Minor. Both the Minor and the Mini were designed by Sir Alec Issigonis and they are proof that the Issigonis mantra of "Space for passengers and payload, not mechanicals" appealed to the burgeoning throng of car owners with minimal mechanical knowledge but growing ambitions to be treated on equal terms as the upper classes, those who enjoyed the freedoms of motoring simply because they could afford it.
The Morris Minor proved to be an attractive model for all manner of commercial work. Vans and pickups were used by traders and the large companies like the Royal Mail Post office and GPO telecommunications.
This "Panda" car that was used by the Wolverhampton Borough Police force in Wolverhampton (then still in Staffordshire), England. The licence plate is actually a 1964 reg'. Some poetic licence is thus applied for the sake of making an interesting model.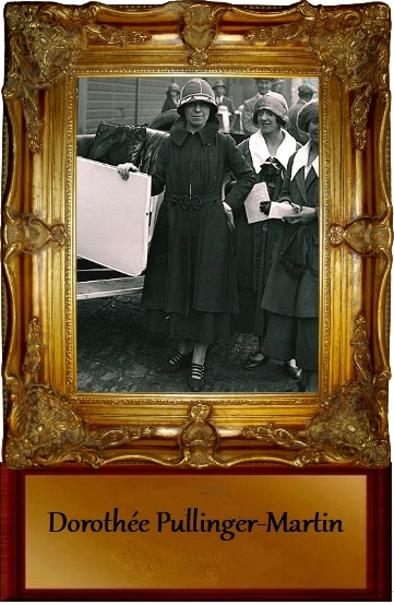 Dorothée Pullinger MBE
Dorothée Aurélie Marianne Pullinger was born in the little known, village of Saint-Aubin-sur-Scie, France. This little village is usually only remembered for a medieval battle (1053) which was part of the William the Conqueror story. That's a tough act for for anyone to compete with but in this young lady was also the daughter of the great British engineer, bicycle and car designer, Thomas Charles Willis Pullinger CBE OBE OBK JP (1867–1945).
While it might be supposed that Dorothée would follow in the prevailing ways of women looking after the home and children this was not to be the path for a very determined and ambitious Dorothée Pullinger.
Even if her father hoped she might be interested in his engineering work he would never have dreamed how much his daughter would achieve in a male dominated profession in an era of deep inequality between the sexes.
Dorothée Pullinger proved that women are every bit as intelligent and capable as men.
Our
1/24th scale
k
it of the 1958-62 Morris Minor is available worldwide, through us directly or on ebay.
As well as the standard resin castings, clear resin is be used for all glazing, avoiding the stress of cutting vacform parts; £80 is a bargain.
Don't forget to check our expanding events calendar. To see if we will be near you this year look at our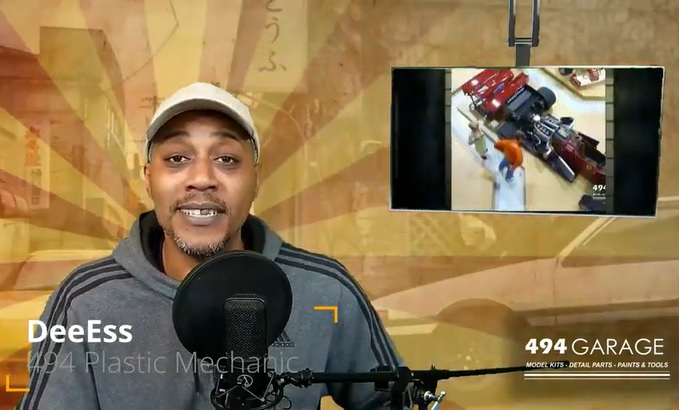 At Scale model World last November we had the great pleasure of meeting DeeEss, "the plastic Mechanic", from YouTubes 494 Garage.
He made a video of his trip to SMW and particularly of our display. He's given us permission to link the video on our site and we do urge everyone to check it, and other 494 Garage videos, out.
The 2018 IPMS (UK) "Scale Model World" show was a fantastic show and this video gives a great view of Motor Museum in Miniature display as well as one man's visit to SMW 2018.
The next show we are displaying at is.....
Apley Classic Motor day 2019
Sunday 14th July 2019
Apley Farm Shop,
Norton,
Shropshire.
TF11 9EF
find more information at,
Follow our current projects on FaceBook, the motor museum in miniature is waiting to show you what we are up to. Watch us going through the build processes, warts and all, till the finished article makes the step up to this site.