Welcome to the Motor Museum in Miniature.
A unique display of model road and race cars.
Feel free to stroll through our halls and enjoy the world of motor cars, motor racing and making model cars.
New pages in the museum have been added for two vehicles from our collection, you can see the details be clicking on the photo's below. Don't forget to look at the collections via our "Visit the halls" page.
1896 Ford Quadricycle.
Ford drew heavily on bicycle manufacturing techniques to create a much simpler, and lighter, machine than those previously seen on the streets of America. At the time, there was no fixed design or layout for cars so Ford's prototype automobile is more innovative in retrospect than it might have been considered at the time. In fact, all the cars of the period were expensive hand built items generally considered peculiar machines meant only as play things for the rich.
The layout of Ford's Quadricycle marks it out from others and provided the pointers for all the more practical designs that later came from Ford himself and many others.
1924 Hanomag 2/10PS 'Kommissbrot'.
After the great war "Hanomag" was facing tough times with a serious decline in steam vehicles and even the locomotive market was in decline. In the early 1920s Hanomag decided to move into the motor car market to boost their income, particularly the small economy cars that were affordable to a large section of the working public.
Engineers Fidelis Böhler, Karl Pollich and Hellmuth Butenuth worked on a design to meet the companies stated requirements and they put a great deal of consideration into the construction and layout of the vehicle. What they produced was probably the smallest, and simplest, car of it's time, a design to which the word minimalist can rightly be applied.
The Motor Museum in Miniature
As you move through the museum you will find many fine models, scratchbuilt and highly detailed. But you will also come across models that may not appear as impressive. This is for two very good reasons.
Firstly some of the models are very old now and reflect the level of knowledge and equipment available to the modeller at that time. Modelling supplies have come a long way from the era of tube glue and brushed on enamel paints. Part of the museum's philosophy is to show how much things have changed in the modelling world as well as in the motoring world, so some of our exhibits remain as they were first built, period pieces, a testament to the modelling technology of the time.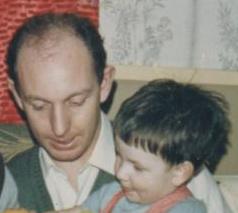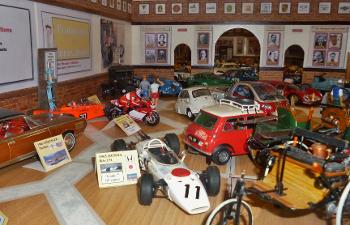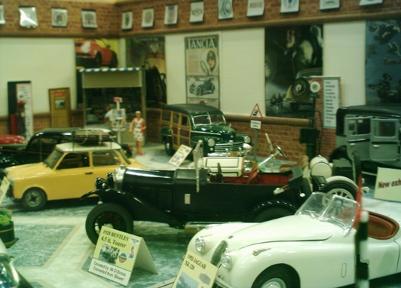 Secondly we want all our visitors to know that we didn't start off with some natural talent to deliver high quality model cars, we had to start as novices and learn just like everyone else. We are not afraid to show you our "lesser" models, or admit our mistakes, because we want you to feel encouraged to keep trying. It's easy to say 'if I can do it, so can you', but there was a time when we both looked at other peoples models and said 'I could never do that'.
Well we did do it, and so can you. Of course we still make mistakes and we are never totally happy with a model, but that is the spur that keeps us all trying that bit harder with the next model we build.
A word of warning though, when the drive for 100% accuracy and perfection start taking the fun out of modelling, take a step back and have a good think about things. We start making models we like for the pleasure they give us, it is a hobby for most of us and it's our standards we should measure ourselves against. As long as you're happy with your model if somebody else comes along and enjoys it too, that's an additional bonus.
Enjoy you're modelling, Rod and Ian
The next show we are displaying at is.....
Midland Expo 2017
Sunday 23rd July 2017
at the Leasowes Leisure centre, Leasowes High School, Kent road,
Halesowen.
Birmingham.
B62 8PJ
More information at
Follow our current projects on FaceBook, the motor museum in miniature is waiting to show you what we are up to. Watch us going through the build processes, warts and all, till the finished article makes the step up to this site.