Welcome to the Motor Museum in Miniature.
A unique display of model road and race cars.
Feel free to stroll through our halls and enjoy the world of motor cars, motor racing and building model cars.
The Motor Museum in Miniature
As you move through the museum you will find many fine models, scratchbuilt and highly detailed. But you will also come across models that may not appear as impressive. This is for two very good reasons.
Firstly some of the models are very old now and reflect the level of knowledge and equipment available to the modeller at that time. Modelling supplies have come a long way from the era of tube glue and brushed on enamel paints. Part of the museum's philosophy is to show how much things have changed in the modelling world as well as in the motoring world, so some of our exhibits remain as they were first built, period pieces, a testament to the modelling technology of the time.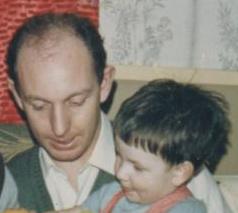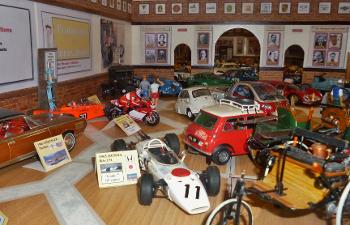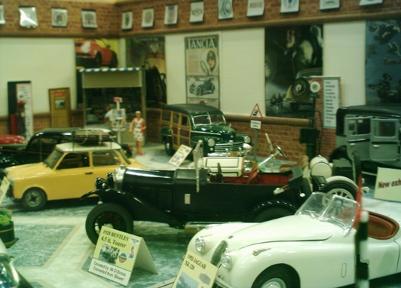 Secondly we want all our visitors to know that we didn't start off with some natural talent to deliver high quality model cars, we had to start as novices and learn just like everyone else. We are not afraid to show you our "lesser" models, or admit our mistakes, because we want you to feel encouraged to keep trying. It's easy to say 'if I can do it, so can you', but there was a time when we both looked at other peoples models and said 'I could never do that'.
Well we did do it, and so can you. Of course we still make mistakes and we are never totally happy with a model, but that is the spur that keeps us all trying that bit harder with the next model we build.
A word of warning though, when the drive for 100% accuracy and perfection start taking the fun out of modelling, take a step back and have a good think about things. We start making models we like for the pleasure they give us, it is a hobby for most of us and it's our standards we should measure ourselves against. As long as you're happy with your model if somebody else comes along and enjoys it too, that's an additional bonus.
Enjoy you're modelling, Rod and Ian
Our
1/24th scale
k
it of the 1958-62 Morris Minor is now available worldwide.
As well as the standard resin castings, clear resin will be used for all glazing, avoiding the anxiety of cutting vacform parts. £80 is a bargain for this kit.
This is a limited edition kit of 90 units worldwide, numbers are sure to run out fast.
New items going into our
Museum
website this month include a vehicle that was in at the birth of a marque that became better known for making people laugh, but was originally a very solid and reliable brand; Reliant.
We also open the door on a debate that rages on regarding the origins of the motor car. The most often quoted father of the motor car is Karl Benz but there were others before him. In this case a long time before him; over 200 years before him! Ferdinand Verbiest had a vehicle that moved under its own power in 1672.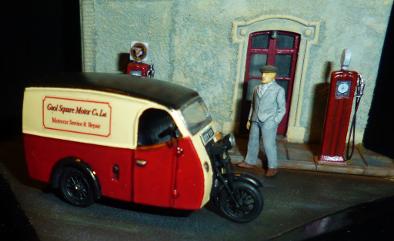 1936 Reliant 8cwt light delivery van.
The Reliant firm is is largely known for the three wheeled "Robin" van popularised on the television program "Only fools and horses", but the company has a much wider history than
.
Born out of the Raleigh cycle firms abortive attempts to break into the small vehicle market. Reliant was the hard work of two men in Tamworth Staffordshire and would go on to produce a versatile range of light delivery vans before going on to produce cars that included the Reliant Scimitar sports car.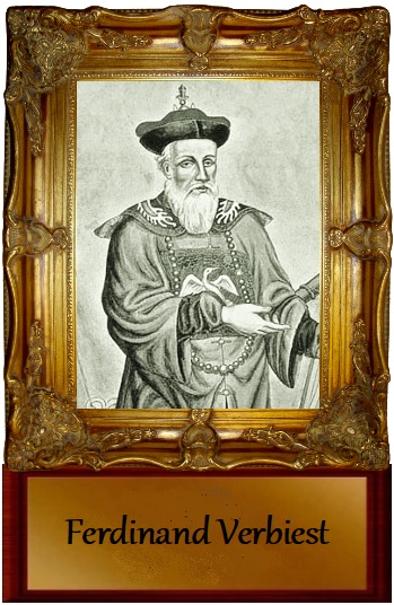 Father Ferdinand Verbiest.
Ferdinand verbiest was a man of huge learning and incredible fortitude. His Christian faith bound his life but his mind was uncontained and threw forth a huge amount of ideas across all the realms of human thinking and skills.
Confidant to an Emperor, friend of the poor, designer of huge astronomical instruments and writer of over thirty books. Ferdinand Verbiest is not well known outside of the world of astronomy of history but he should be.
Here is his story, and the story of the first vehicle that moved under its own power.
Don't forget to check our expanding events calendar. To see if we will be near you this year look at our
The next show we are displaying at is.....
South Cheshire Militaire 2019
Sunday 24th February 2018.
Malbank 6th form college,
Welsh Row
Nantwich,
Cheshire.
CW5 5HD
find more information at,
Follow our current projects on FaceBook, the motor museum in miniature is waiting to show you what we are up to. Watch us going through the build processes, warts and all, till the finished article makes the step up to this site.