Welcome to the Motor Museum in Miniature.
A unique display of model road and race cars.
Feel free to stroll through our halls and enjoy the world of motor cars, motor racing and building model cars.
Our
1/24th scale
k
it of the 1958-62 Morris Minor is now available. Moulding and casting are being undertaken by the same firm as the Coopers so expect the same quality of parts.
As well as the standard resin castings, clear resin will be used for all glazing, avoiding the anxiety of cutting vacform parts. £80 is a bargain for this kit.
This is a limited edition kit so numbers in the first run are sure to run out fast.
Order yours by email at
rodian-mmim@hotmail.co.uk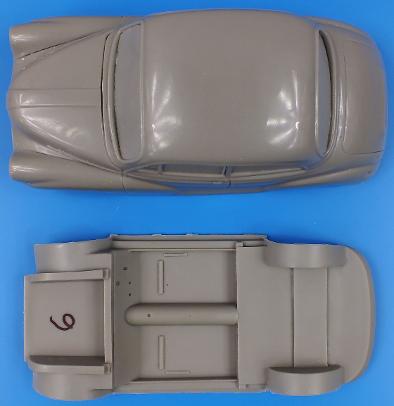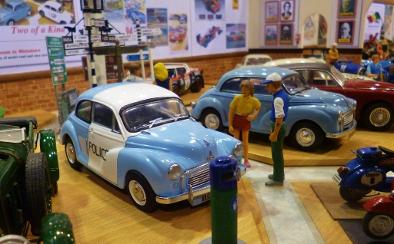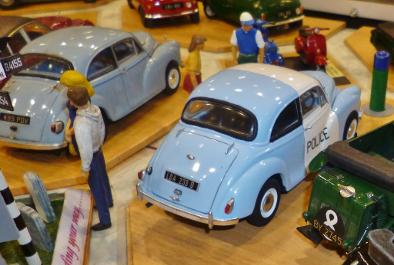 There are several new items from the wide pantheon of automotive modelling going into the Museum website this month.
Figures are a great way to give people a better idea of the relative size of cars, however, until now our 1/43rd scale cars haven't had the luxury of any figures to do the job. Well now they have! Renown Motorsport photographer surrendered his likeness to Trackpass who created a smashing little figure that we have added to our special interest page.
Talking of special interest we also have another item going in there too. A full size replica of a Jones "Live Map" of 1910 and a scale version is now fitted to one of our Ford T models too.
As for actual vehicles, we have an addition from a third generation of scale modellers in the family who has provided the museum with a 2002 Ford Focus RS WRC.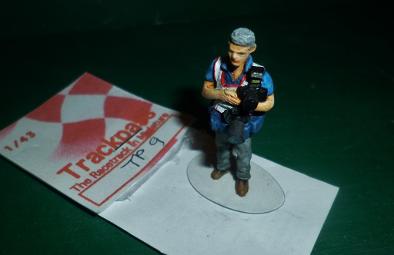 Trackpass Jeff Bloxham figure.
Trackpass figures are no longer in production but they remain a testament to quality whenever you do come across them.
Mr Bloxham is a true gentleman and this figure captures the his spirit and the patience of the motor sport photographer who stands out in all weathers the length and breadth of the country to capture that special photo' as the action unfolds.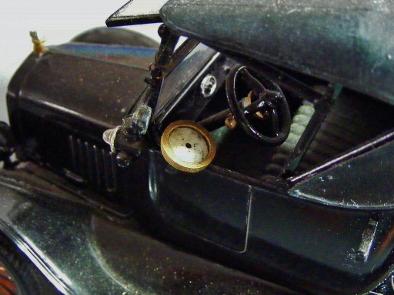 1910 Jones "Live Map".
J. W. Jones obtained the copyright for his design in the United States in 1910, a time when there was barely 10 miles of metalled road in across the entire US!
Road maps were incredibly rare, road signs hardly more common, yet Mr. Jones gathered enough information to create a large number of routes and commit them to paper discs which could guide a driver along the way.
We think Sat-Nav is cool, innovation is nothing new.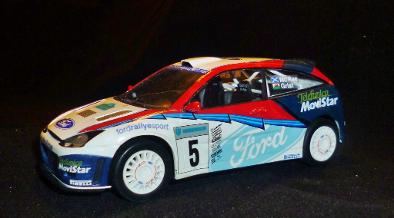 2002 Ford Focus RS WRC
Ford has a long, and successful, history in rally and endurance events. When the Escort RS came to end of its development potential Ford looked to the Focus to take up the batton.
The Focus had a few hiccups but in time proved its worth claiming World Rally Drivers Championships and many outright rally victories.
As previously mentioned behind the scenes we have been very busy creating the masters for new kits to be cast in resin. Race-craft models and Little-cars.com will be selling the New Cooper T51 F1 car kits from the "Coastal Craft" and Modelling Tools stands at the IPMS (UK) Scale Model World Show priced at £100.
Details for the show event are lower on this page, but the kits going on sale are here.
In both cases the kits feature excellent resin castings, with rubber tyres, vacform windscreens and decals for the races mentioned.
Numbers are limited and the first run is sure to sell out fast. Contact Martin, by email, for price and availability details, "
coastalcraftmodels@gmail.com
"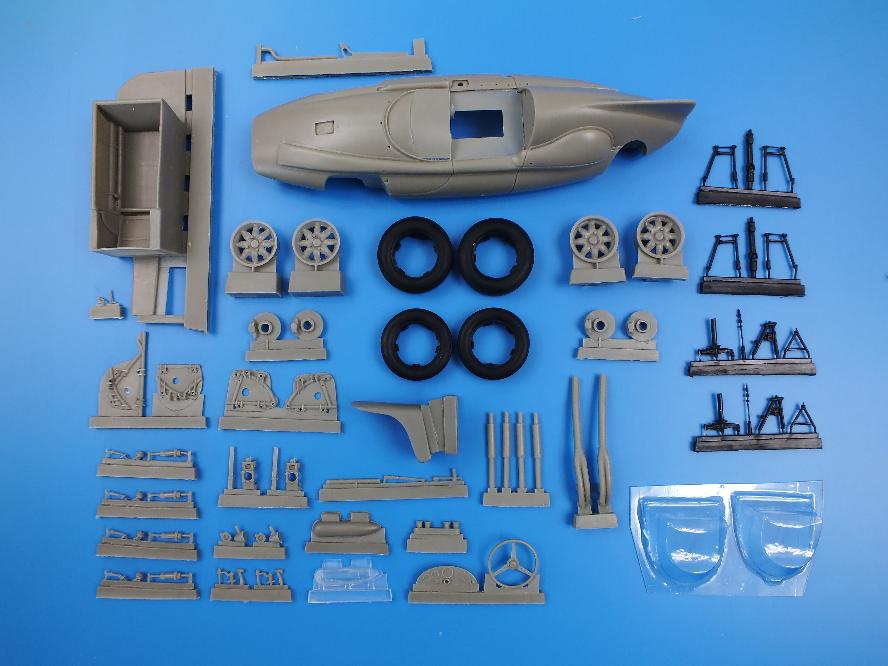 Other classic British road and racing cars are planned, but please feel free to get in touch with us, or Martin at "Coastal craft", with your suggestions for cars you would like to see released as resin kits in the future.
Don't forget to check our expanding events calendar. To see if we will be near you this year look at our
The Motor Museum in Miniature
As you move through the museum you will find many fine models, scratchbuilt and highly detailed. But you will also come across models that may not appear as impressive. This is for two very good reasons.
Firstly some of the models are very old now and reflect the level of knowledge and equipment available to the modeller at that time. Modelling supplies have come a long way from the era of tube glue and brushed on enamel paints. Part of the museum's philosophy is to show how much things have changed in the modelling world as well as in the motoring world, so some of our exhibits remain as they were first built, period pieces, a testament to the modelling technology of the time.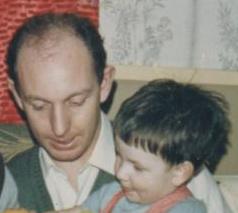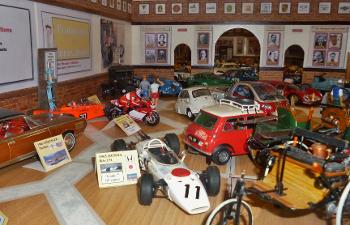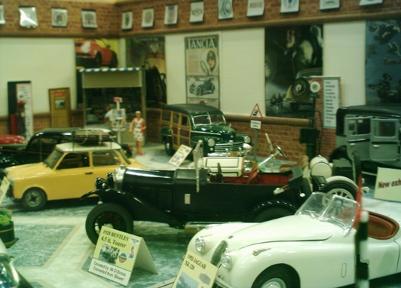 Secondly we want all our visitors to know that we didn't start off with some natural talent to deliver high quality model cars, we had to start as novices and learn just like everyone else. We are not afraid to show you our "lesser" models, or admit our mistakes, because we want you to feel encouraged to keep trying. It's easy to say 'if I can do it, so can you', but there was a time when we both looked at other peoples models and said 'I could never do that'.
Well we did do it, and so can you. Of course we still make mistakes and we are never totally happy with a model, but that is the spur that keeps us all trying that bit harder with the next model we build.
A word of warning though, when the drive for 100% accuracy and perfection start taking the fun out of modelling, take a step back and have a good think about things. We start making models we like for the pleasure they give us, it is a hobby for most of us and it's our standards we should measure ourselves against. As long as you're happy with your model if somebody else comes along and enjoys it too, that's an additional bonus.
Enjoy you're modelling, Rod and Ian
The next show we are displaying at is.....
IPMS (UK) Scale Model World 2018
"The Worlds Greatest Model Show"
Saturday 10th & Sunday 11th November 2018.
Telford International Centre,
St. Quentin Gate,
Telford. Shropshire. TF3 4JH
More information from,
Follow our current projects on FaceBook, the motor museum in miniature is waiting to show you what we are up to. Watch us going through the build processes, warts and all, till the finished article makes the step up to this site.