Welcome to the Motor Museum in Miniature.
A unique display of model road and race cars.
Feel free to stroll through our halls and enjoy the world of motor cars, motor racing and building model cars.
Happy New Year Everybody.
This months new pages present Japanese cars that show their different cultural perspectives and ability to improve and re-engineer ideas.
You can see the details by clicking on the photo's below.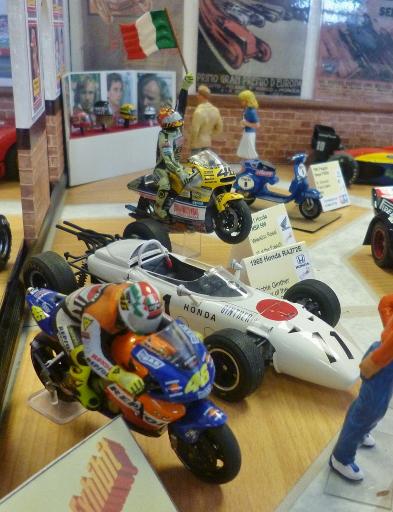 1965 Honda RA272E.
At first glance the Honda RA272 seems a fairly ordinary semi-monocoque chassis with tubular rear sub-frames and inboard springs at the front. But the engine, a 1.5Ltr V12 engine was notable for its technical advancements, running in parallel with Honda's motor cycle engine knowledge. Although rather wide and heavy, it had 48-valves, needle roller crankshaft bearings and reportedly gave 230bhp at 13,000 rpm. The engine could even be safely revved to 14,000 rpm, unusually high for any 1960s engine design.
The real interest was in the mounting of the motor, it was transversely mounted, something of a novelty in F1 at the time but which would become well respected when Ferrari used the idea in the 312T series.
The Honda V12 had startling acceleration and often led on the 1st lap or away from the standing start. This car was to give Honda their first F1 win and set Honda on a path that would eventually lead to world championship honours with McLaren in the 1980s.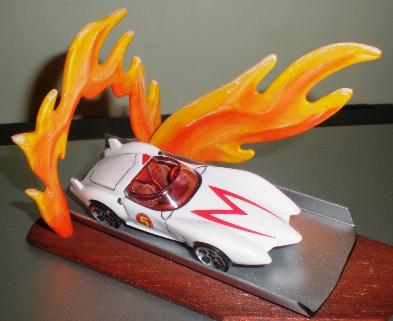 "Mach 5" from the 2008 film 'Speed racer'.
"Manga" is the word used for Japanese graphic (meaning pictorial) novels. They are much more than "Comics" and cover several different genres under the same heading. The word means, quite literally, "whimsical pictures".
Shueisha's 1958 Shōnen book was originally serialized in pictures back in the 1950s. In America a television series of 52 stories ran from 1967 to 1968, later some of the pictorial stories were re-released there as Speed Racer Classics by "NOW" Comics. Other companies including DC Comics division re-ran the stories as Speed Racer: The Original Manga.
The 2008 film version brought Speed Racer to the world in an unforgettable movie that appealed to the whole family.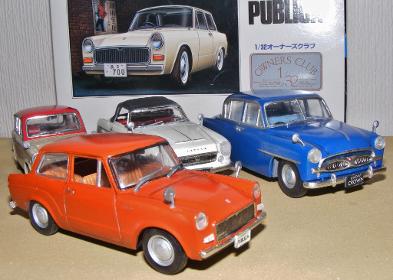 1961 Toyota Publica
Today the Toyota group of companies are the largest automotive manufacturers in the world. The roots of this success started with the prototype "Publica" of 1956. This vehicle, and the processes involved in its development, led to the highly successful Starlet and today's market leading Yaris.
Shown to the public at the 1960 "All-Japan Motor Show" the car aroused a lot of public interest. Building on the public interest generated at the show Toyota instigated a clever promotional plan to win the hearts of the buying public by advertising nationally for the public to name the car. Over 1 million people sent in their ideas and the clever combination of "public" and "car" caught the company's imagination; the "Publica" was chosen. Interestingly this promotional system led to a whole new era in product marketing in Japan as well as the new car name for Toyota.
The Motor Museum in Miniature
As you move through the museum you will find many fine models, scratchbuilt and highly detailed. But you will also come across models that may not appear as impressive. This is for two very good reasons.
Firstly some of the models are very old now and reflect the level of knowledge and equipment available to the modeller at that time. Modelling supplies have come a long way from the era of tube glue and brushed on enamel paints. Part of the museum's philosophy is to show how much things have changed in the modelling world as well as in the motoring world, so some of our exhibits remain as they were first built, period pieces, a testament to the modelling technology of the time.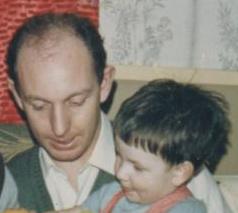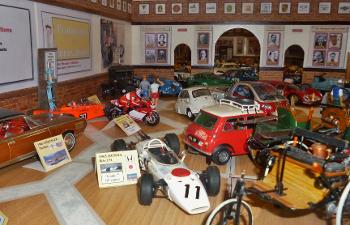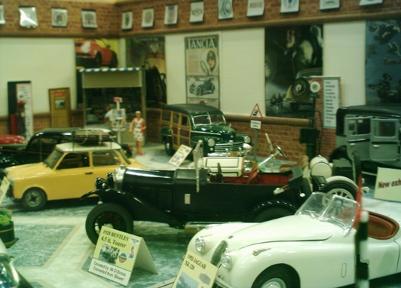 Secondly we want all our visitors to know that we didn't start off with some natural talent to deliver high quality model cars, we had to start as novices and learn just like everyone else. We are not afraid to show you our "lesser" models, or admit our mistakes, because we want you to feel encouraged to keep trying. It's easy to say 'if I can do it, so can you', but there was a time when we both looked at other peoples models and said 'I could never do that'.
Well we did do it, and so can you. Of course we still make mistakes and we are never totally happy with a model, but that is the spur that keeps us all trying that bit harder with the next model we build.
A word of warning though, when the drive for 100% accuracy and perfection start taking the fun out of modelling, take a step back and have a good think about things. We start making models we like for the pleasure they give us, it is a hobby for most of us and it's our standards we should measure ourselves against. As long as you're happy with your model if somebody else comes along and enjoys it too, that's an additional bonus.
Enjoy you're modelling, Rod and Ian
The next model show we are displaying at is.....
S.C.M.M.C. Militaire 2018
Sunday 25th February 2018.
Malbank 6th form college
Welsh Row,
Nantwich.
Cheshire.
CW5 5HD
More information at
Follow our current projects on FaceBook, the motor museum in miniature is waiting to show you what we are up to. Watch us going through the build processes, warts and all, till the finished article makes the step up to this site.